KUPWARA, June 20: The Deputy Commissioner (DC) Kupwara, Dr. Doifode Sagar Dattatray today inaugurated the Rashtriya Bal Vaigyanik Pradarshani (National Science Exhibition) at DIET complex Kupwara on Tuesday.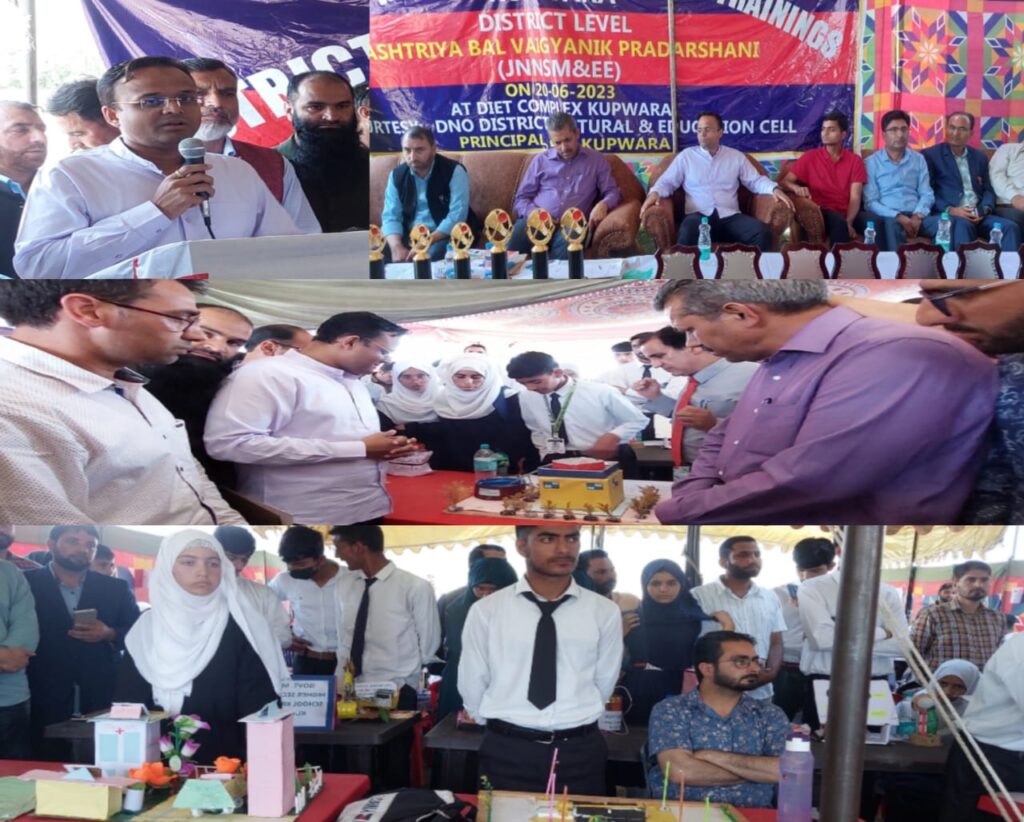 More than 300 students of 156 educational institutions across the district participated in the science exhibition and 200 models developed by students were displayed in the exhibition.
While inaugurating the science exhibition, the DC said that Science exhibition indeed provides a wonderful opportunity to generate curiosity among children, unleash their creativity and imagination.
He also said that science exhibitions play an important role in enhancing the scientific temperament of the children.
"It provides students a platform where they can showcase their creativity and talent. Children's curiosity towards scientific research increases through science exhibitions. Also, the children get inspiration to visualize the future of the nation and become sensitive and responsible citizens", the DC said.
On the occasion, Dr. Sagar urged the teachers to motivate their students for new innovations and research- based thinking. I am sure that through this science exhibition, more creativity and awareness will increase among our students which subsequently help them to showcase their scientific temperament, he added.
While highlighting the achievements made under Project "Zimmedari" in Kupwara district, the DC said that in a small time of just 6 months, government schools of the district changed and education system and its management was transformed and reformed under project Zimmedari which completely focused on academics, basic infrastructure, human resource development, co-curricular and extra-curricular activities, social and emotional learning.
Dr Sagar said that credit of the success of the Zimmedari project goes to teachers who put their blood and sweat together.
Because of the "Zimmedari project" the education department has become one of the top delivered departments in the district under the Aspirational district plan.
Model of "Goggle for blinds" made by the students of Army Goodwill School Hajinard (Karnah) was adjudged as the first prize winner, Second position went to Government Boys High school Muqam Shahwali for making beautiful Multipurpose bridge and third position went to KPS Kupwara for making model of Rotating bridge.
Students of different educational institutions were felicitated by the DC for making creative models with trophies and mementos at the conclusion of the science exhibition.
Chaman Lal Sharma, Chairman DIET Kupwara; Mir Abdul Rashid, District Nodal officer Science & Technology DIET Kupwara; Zonal education officers, Zonal Cultural coordinators, DIET faculty and a host of other academic dignitaries were present in the science exhibition.