KULGAM, May 23: The Deputy Commissioner (DC) Kulgam, Dr. Bilal Mohiudin Bhat today chaired a review meeting of Developmental Projects under Health Sector.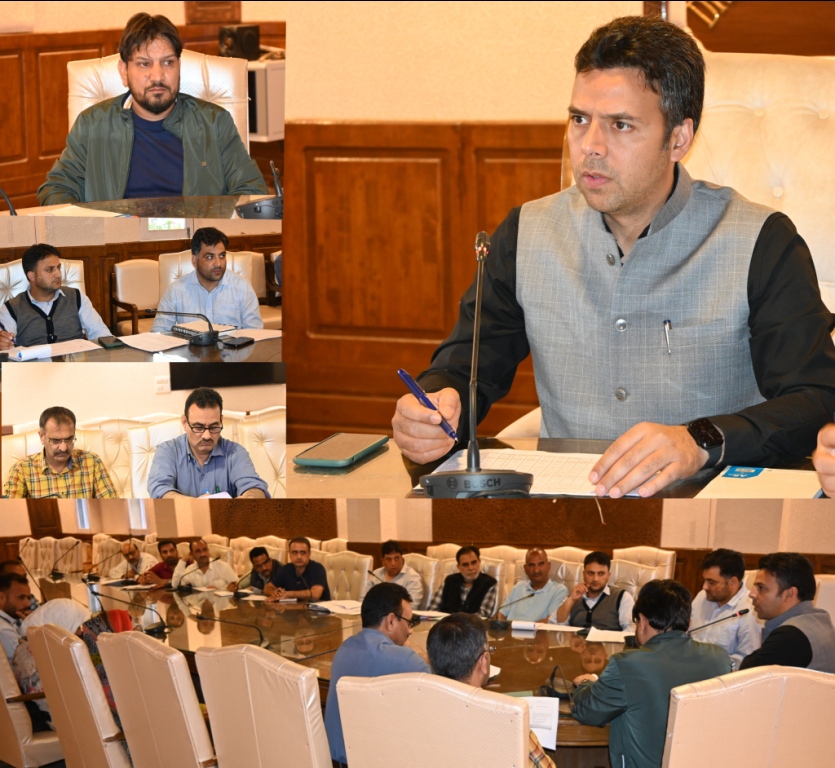 It was given out that 13 work projects viz NTPHC Pariwan, NTPHC Manzgam, NTPHC Khull, NTPHC Nandimarg, NTPHC Shamshipora, Construction of Addl. Accommodation PHC Frisal, PHC Devsar, PHC Nihama, PHC KB Pora, NTPHC Chowgam have been taken up under languishing projects and the estimate cost of these projects is Rs 25.04 crore out of which 9.65 Crore expenditure has been done. 
Most of the projects are in the final stage and balance work has been tendered out, for which timeline has been set before July end by the DC.
Similarly under PMDP, 05 projects viz. IPD Block DH Kulgam, construction of NTPHC at Srandoo, and Construction of Separate MCH at DH Kulgam, Construction of SDH DH Pora, and Construction of SDH Qaimoh with an estimated cost of Rs 90.74 Crore have been taken up and 03 projects stand completed with an expenditure of 39.84 Crore.
The DC expressed satisfaction over the progress of the projects under PMDP and lauded the executing agencies for completion of the projects. 
Under District Capex, 06 projects with an estimated cost of Rs 5.85 Crore are taken up  and 02 projects stand completed with an expenditure of 4.74 Crore. 
The DC emphasized upon concerned for early completion of the all projects under NABARD, UT/State-CAPEX including 28 number of projects which include some important projects. 
Directions were also given for early completion of the incomplete projects executed by Police Housing Corporation.
The meeting was attended by Viqar Ahmad Giri, ADC Kulgam; Mir Imtiyaz Ul Aziz, ACR Kulgam; Zahid Sajad, CPO; SE PW(R&B), Executive Engineer PW(R&B) Kulgam/Qazigund, DGM JKPCC,  CMO and other officers.