KULGAM, September 19: To review the performance of Banks and line departments for quarter Q1, Ended June 30.06.2023 under Annual Credit Plan and Govt Schemes, a District Level Review Committee/ District Consultative Committee (DLRC/DCC) meeting was today held at mini-secretariat here under the Chairmanship of Deputy Commissioner (DC) Kulgam, Dr. Bilal Mohi U Din Bhat.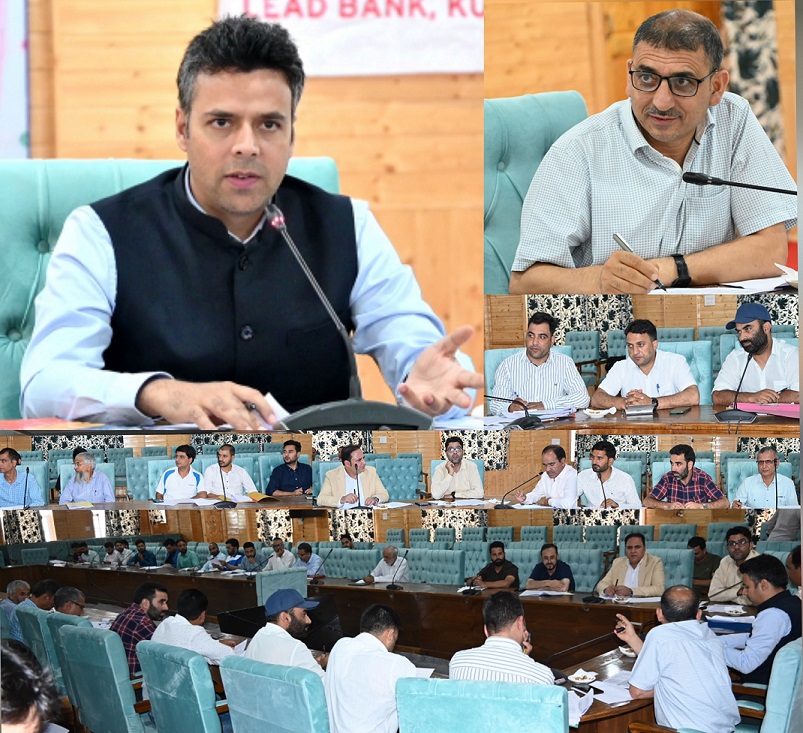 During the meeting, LDM Kulgam apprised the chair that deposits of Banks increased from Rs 2119 crore  Crores as on 30.06.2022 to 2236.49 crore  witnessing growth of 5.25 % during current financial year.
Advances have grown from Rs, 1818.22 crore to 2050.63 crore witnessing 11.33%  growth during current financial year.
It was also shared that the  Credit Deposit Ratio at 91.69% of the district stood quite above the National BenchMark of 60%.
During the meeting, the chair was informed that there are 56 bank branches in Kulgam with  50 ATMs, and  the chair was also briefed about the extension plan of branches and ATMs.
The DC instructed the concerned to expedite installation of ATMs at Frisal, Aharbal,  Chowgam and other places as per norms.
DC while reviewing sector wise achievements stressed upon Banks to improve credit dispensations in the priority sector including Agriculture, MSME. He also instructed the concerned to give more focus to housing and education sectors.
While deliberating on the significance of social security schemes, the DC impressed upon banks, departments to cover all eligible persons under PMSBY, PMJJBY and APY and asked for conducting special camps in various areas to achieve the target in coordination with departments of Revenue, RDD, Labour, MCs etc.
The meeting was attended by ADDC, Showkat Ahmad Rather; ACR, Mir Imtiyaz Ul Aziz; JD Planning, Zahid Sajjad; GM DIC, Bashir Ahmad Lone; DDM NABARD, Rouf Zargar; LDM, Parvez Rashid; DIO, Showkat Hussain Ganie and other  officers of line departments and District Coordinators of various banks.