New Delhi, Sep 18 (PTI) "Devout and divine" is how Australian chef Gary Mehigan describes his latest trip to India which took him to different parts of the country and introduced him to the inseparable connection between food and festivals.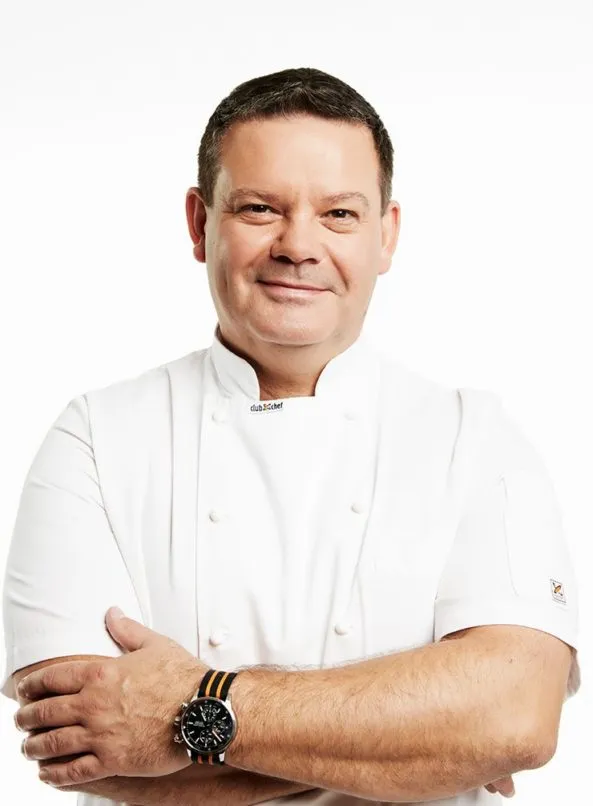 The culinary expert says he has been travelling to India regularly since 2010, but the pandemic brought a little gap. Now, he returns with "India's Mega Festivals", a series that explores this bond.
"I was looking forward to coming back and I got the call asking if I would be interested in a new series travelling around India, unearthing some of the best and most beautiful cultural experiences… I was like, 'Yes!' I've been chomping at the bit to come back after COVID and lockdown. And here I'm, back with vengeance," Mehigan told PTI in an interview here.
The celebrated chef said festivals and celebrations may look "chaotic, colourful, crazy" to a tourist, but he came out with a different perspective after filming the series.
"I'm thinking it's devout and divine. It's joy, love and community. It is complicated and much deeper as it is part of the history and culture. I'm certainly no expert, but what I've learned on a deeper level is… the stories. There's no doubt I have a much greater understanding. It's a journey within," he added.
"India's Mega Festivals", a six-part series which premiered on National Geographic channel on September 6, sees the former "MasterChef Australia" judge attend community celebrations of Onam, Holi, Hornbill, Eid, Durga Puja and Ganesh Chaturthi.
Mehigan has lost count of how many times he has been to India but filming the show was an entirely unique experience as it felt like a "deep dive into the culture, love, devotion and celebration".
"My first trip (for the series) was last year in September for Onam. It was the first celebration in Kerala for Onam in four years… They had floods and then COVID. This was just unleashing energy, colour and enthusiasm and I was right in the thick of it. It was exciting beyond words," he added.
The series follows Mehigan in the middle of these unique celebrations — from the spirited Pulikali dance to serving a mega meal in the iconic Thrikkakara Temple during Onam; learning to play rhythmic beats on dhol to visiting pandals during Ganpati celebrations; relishing sandesh during Durga Puja to learning the war dance with Nagaland's Sumi tribe to cooking with the famous folk band Tetseo Sisters during the Hornbill Festival.
The 56-year-old chef said he finally understands the "deep" connection the festivals and food have with Indian history and culture.
"The story of Radha and Krishna and how important that is to the people in Braj Bhoomi and how they treat Radha and Krishna as part of their family… They almost talk to them. It's the first word they might utter to somebody…
"For them, it's very much part of their life. So, that deep emotional connection and that devotion is something now I feel I'm missing in my life. Maybe because I saw it so openly celebrated," he said.
With this trip, the connection has become more "pointed, obvious and inseparable", the chef said.
He recalled being present for the Onam Sadhya at the Vamana Moorthy Temple at Thrikkakara in Kerala, where over 30,000 people were served within a span of two days.
"You can't have any kind of celebration in India without food. It's intertwined. For me, as an outsider, it's almost incomprehensible. And the charity behind that, and the feeling of goodwill, it's overwhelming.
"As a tourist it doesn't matter, but I've really felt kind of part of it. I'm going to all corners of the country… It's a different language and it's a different ideology and there can be the same gods but different stories, legends around the same deities," Mehigan added.
The pleasure of having this knowledge and understanding about India is that he sometimes finds himself correcting his Indian friends.
"Even though I'm not an expert, I find myself correcting Indian friends. It's quite funny," he quipped.
A new episode of "India's Mega Festivals" airs every Wednesday on National Geographic.