Washington [US], March 19 (ANI): Selena Gomez has become the first female to hit 400 million followers on Instagram and what makes the news extra special for the fans is that the singer took to the social media platform to write a special message for them.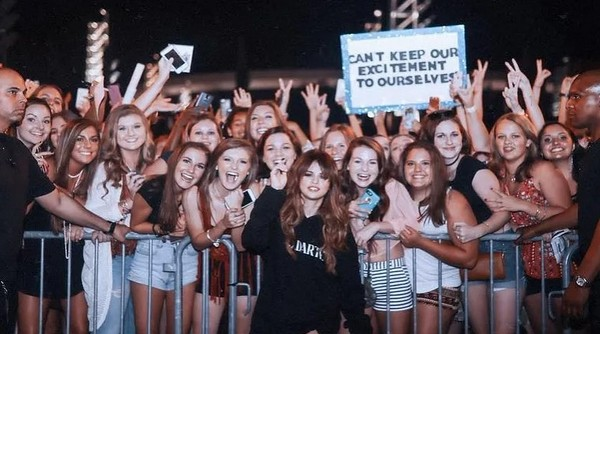 Selena took to Instagram to share a series of photos with her fans and wrote, "Wishing I could hug all 400 million of you."
Check it out:
As mentioned, Selena recently hit 400 million followers on Instagram, which means she is the first woman to hit the magical number on the social media platform.
Kylie was the most followed female on Instagram earlier. Kylie's followers as of now stand at 382 million.
Last month, when Selena became the most followed female celebrity on Instagram, announced taking a break from social media.
Page Six reported that last month, Selena went live on TikTok saying, "I'm very happy, I'm so blessed. I have the best friends and the best fans in the whole world and I just couldn't be happier."
"I'm good, I love the way I am, I don't care," she added.
"And yeah, I'm gonna be taking a second from social media 'cause this is a little silly and I'm 30. I'm too old for this," she said further, adding, "I love you guys so much and I will see you guys sooner than later. I just have to take a break from everything."
However, Selena soon returned to social media and posted a series of photos with her family.