JAMMU, September 19: Sunil Prajapati, State President BJP OBC Morcha Jammu Kashmir met with G. Velladurai , Joint Director and Head MSME Jammu Kashmir in Jammu and discuss in  full detail about implementation of PM Vishwakarma Yojna at ground Level.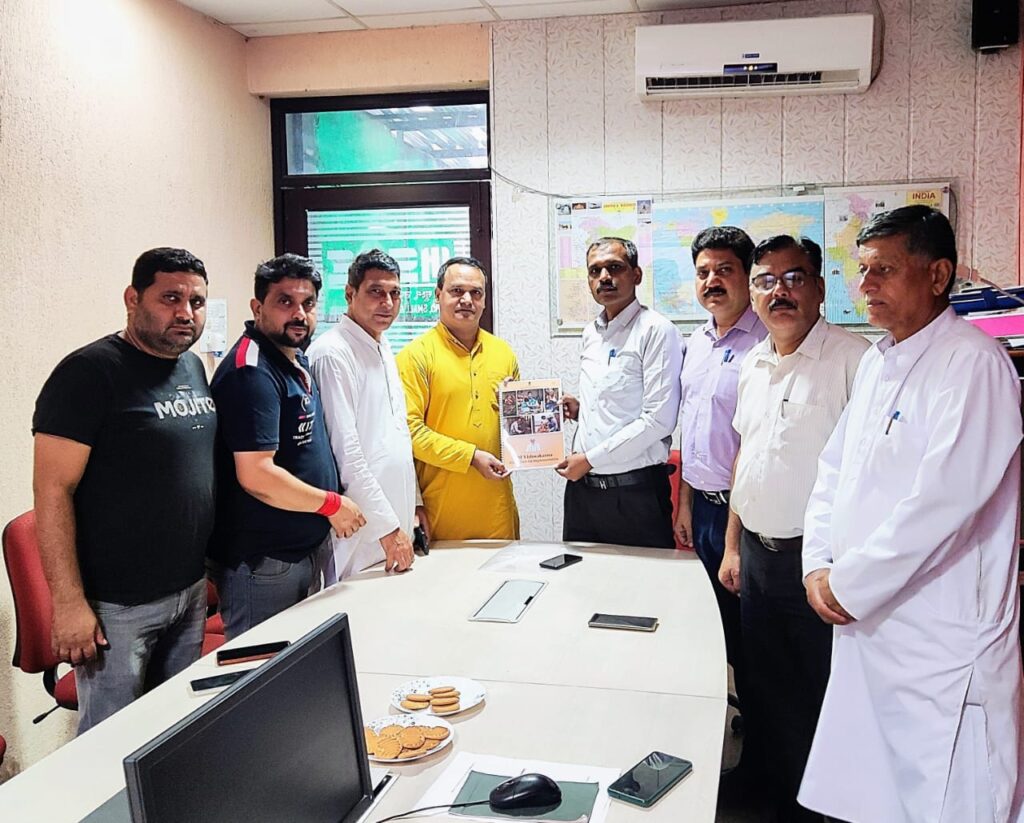 The PM Vishwakarma Kaushal Samman Yojana is a government scheme introduced by Prime Minister Narendra Modi on his 73rd Birthday.This program is aimed at providing support to small business owners, with a special focus on traditional artisans and craftspeople. It offers financial assistance to these small workers and artisans, while also providing them with training, information on advanced techniques, and skill-related guidance. The scheme has a substantial budget of around 13 thousand crore rupees, showcasing a significant investment by the government. This substantial sum of 13,000 crore rupees will aid individuals in traditional businesses such as goldsmiths, blacksmiths, Potter, hair dressers, washermen, masons (raj mistree), and vendors.
This scheme is specially announced for talented artisans in our country who are facing major issues like lack of money, which stops them from living better lives despite their skills. This affects a lot of people who could contribute to society's progress . This yojana will train and financially help skilled artisans who need support. By doing this, the government wants to make these artisans stronger financially and help them contribute more to our society and country.
Prominent among others who Present on the occasion  are Suresh Salgotra (Vice President BJP BJP OBC Morcha), Anil Balgotra (State Secretary BJP OBC Morcha), Ashok Verma (State Secretary BJP OBC Morcha), Ashok Salgotra (District President BJP OBC Morcha).
(NOTE: PRESS RELEASE PUBLISHED AS RECEIVED)