Bengaluru (June 20): Like life, Niveditha Shiva RajKumar is a bundle of paradoxes. One moment she tells you she is not success-driven and the next she gives you a masterclass on the importance of a plot that sells. On the one hand, she emphasises that she had a normal life. And on the other, she narrates how when she was really young, she thought all dads went to "shootings". "That is all I knew. All the menfolk in my family were shooting," said Niveditha.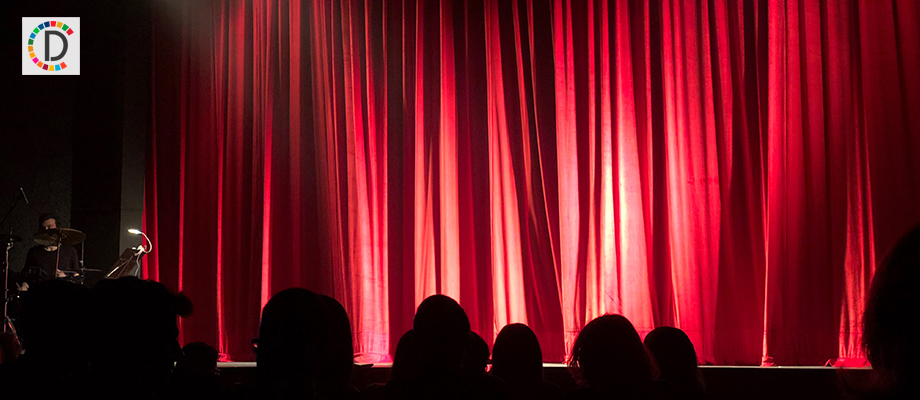 Given the legacy of her family her father is actor Shiva Rajkumar aka Shivanna, her grandfather was Kannada cinema's darling, Dr Rajkumar, her uncle superstar Puneeth Rajkumar and her mother and grandmother producers it comes as no surprise that she chose to become a producer.
But Niveditha insists that it was not always a given. "I did act in my dad's film (Andaman, 1998) when I was only four years old and even got a state award for it. But I don't even remember it much. I see that film now, I could see I had a good time with my dad and I am happy about it. As a career, it didn't pop into my head until much later when my parents sat me down to have a discussion. For a long time, I was not sure what I really wanted to do. Because I was good at drawing and stuff, I took up architecture. I took my time, but I found my way to filmdom eventually," said Niveditha.
Taking her time seems to be a recurring theme in her life. She started off with a Kannada serial that her parents produced, Manasa Sarovara, which ran for about a year and had nearly 350 episodes. "I was involved more on the business side of things, but I did learn a lot of things," added Niveditha.
But the real learning came much later, when she was pitching the web series that she produced. "I had the toughest time selling Honey Moon, By Mistake, and Hate You Romeo. I wanted real good content in Kannada something young and urban so I jumped in, without a business plan. It took me three years to get them out. Often people were one leg in and one leg out. They'll say yes initially, then pull out citing no audience, no budget'. I guess it was a little too early for the kind of Kannada content that I was pitching for. I also realised that if one focuses on the content without a proper idea of the market, one is pretty much stuck with it," said Niveditha.
A little wiser from her experience, when she finally moved on to a feature film which, she insisted again, was not something that she planned to do she did not hesitate to tap into her family's extensive experience in the film world.
"Vamsi Krishna is a good friend. He had this idea and we discussed it. I listened to it as a friend. But I really liked his idea, he's quite a visionary and this stayed with me for a bit. And then I thought why not. But I wanted to know what my dad thought. When he liked it too, I decided to be a part of it," said Niveditha.
Firefly, hopes Niveditha, will be ready by the end of the end of the year or early next year.
"I can't really tell you much about it at the moment, except that it is a very urban subject, which will be pretty new to Kannada audience. We are paying a lot of attention to details I also want the film to look good," added Niveditha.
She may be late for the party, but Niveditha is acutely aware that now is great time to be in business, particularly in the Kannada film industry. "Kannada films were thriving at one time, but in the last decade or so, it did falter a bit. Now, the new crop of films like Kantara' and KGF' have taken things to another level."
For Niveditha, who is still toying with mini-series, because of the immense creative possibility they offer, said OTT platforms are also changing the game in Kannada film industry. "How cool it would be to make, say, Modern Love Bengaluru," she added.
"I think OTT platforms are a blessing. I am aware for some it is not the case. It is quite sad that many single screen theatres had to go out of business because of that. But I also think it is inevitable. On the brighter side, a lot of people get opportunities. It is a great time if you want to make good content," said Niveditha.