Srinagar, June 21: Apni Party held a procession on Wednesday in central Kashmir's Ganderbal district to register its strong protest against the administration's failure to provide essential commodities, including a sufficient ration, uninterrupted electricity service, potable water supply, and so on, to the people in Jammu and Kashmir.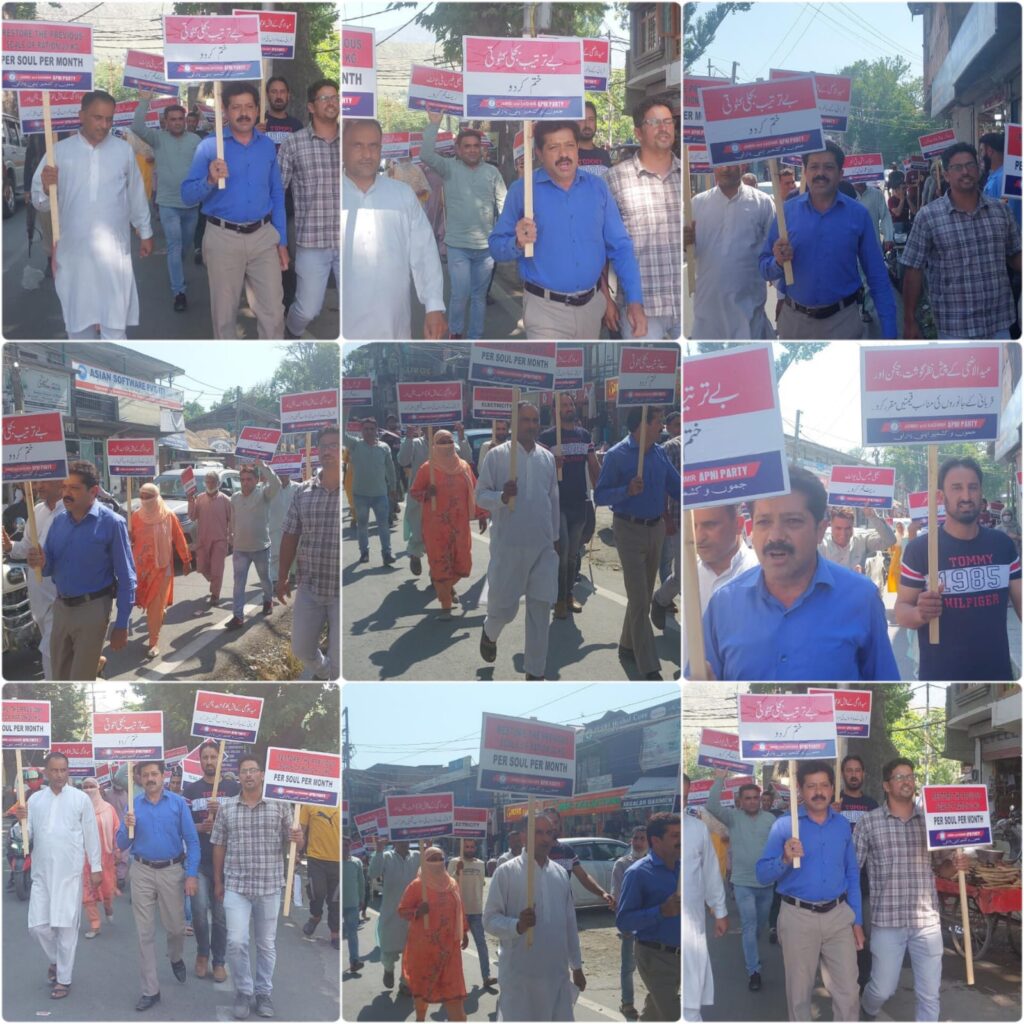 The procession was led by the district president, Ganderbal, Javaid Ahmad Mir.
According to a press release issued here, the procession consisted of a significant number of party workers and leaders from Ganderbal and adjoining villages. The protest was held to highlight the government's inability to ensure the availability of vital commodities for the people across the Union Territory of Jammu and Kashmir.
 The demonstrators carried placards demanding the availability of rations on the Ghats, uninterrupted power service, and sufficient potable
On the occasion, Javaid Mir, while talking to the reporters, said, "The people are facing miseries and hardships due to the lack of sufficient ration, frequent power outages, inadequate water supply to several areas, and various other deficiencies. These pressing issues are significantly adversely affecting the lives of people and causing difficulties and inconveniences for them."
He urged the LG administration to take the necessary measures to ensure a sufficient power supply to consumers, and provide all the essential commodities to people across the UT. He said that addressing these issues is crucial to avoiding further inconvenience.
The prominent who joined the protest procession included party's youth President Sheikh Tashooq , Block president Ayaz Ahmad Rather , Sheikh Saleem Distric secretary, Sheikh Fayaz Distric joint secretary and spokes person , Mohd Hussain Kangan Constituency vice  President , Imtiyaz Ahmad Vice Youth president , Mohd Amin Halka  President , Gulam Rasool Halka President, Ali Mohd Exective member , Abdul Ahad Halka President  Buserbugh, Afroza Bano women's wing , and others.