SHOPIAN, JANUARY 24: Acting tough against the illegal encroachments, the District Administration Shopian today retrieved 502 kanals of State/ Kahcharai land during massive anti-encroachment drives held across the district.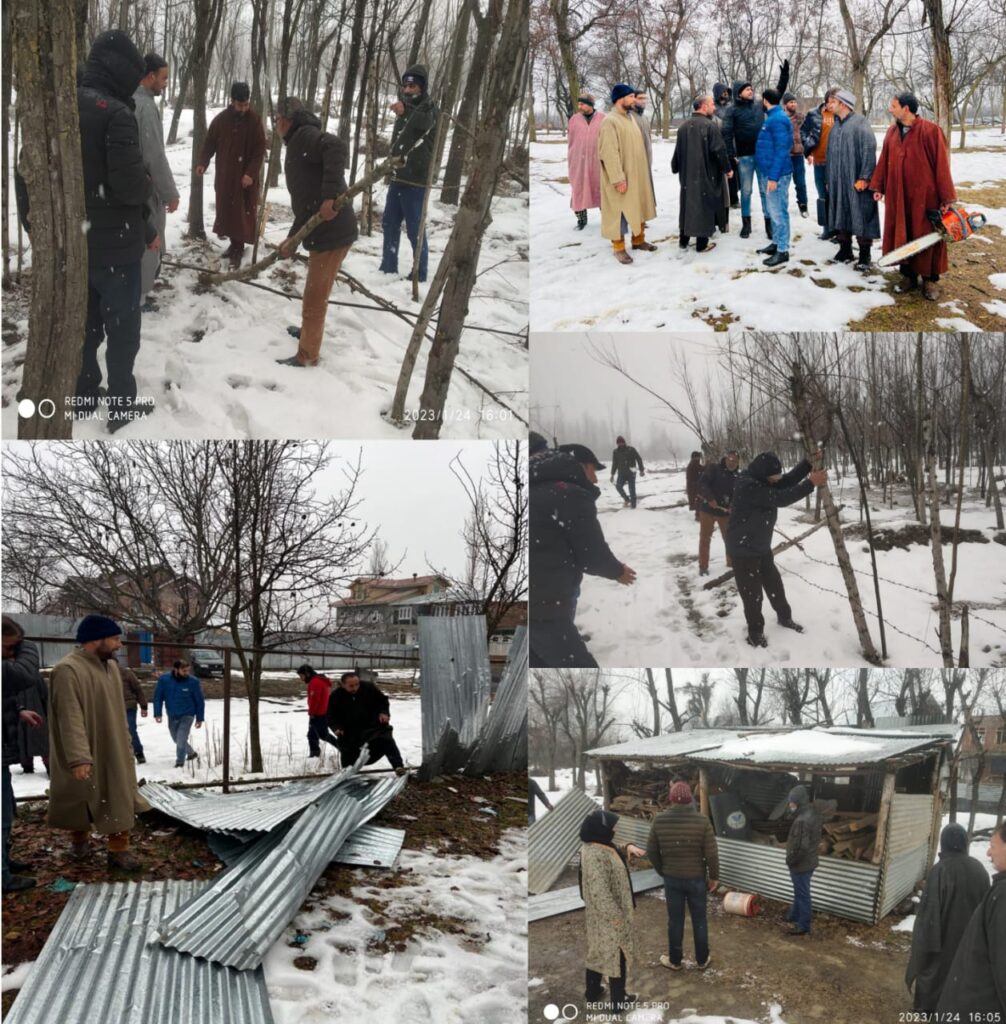 The land retrieved from illegal encroachment since yesterday consisted of 47 kanals at village Haripora, 99 kanals at village Kadigam in tehsil Barbugh, 31 Kanals in village Daramdora tehsil Keegam, 78 Kanals in village Kharwara tehsil Hermain, 101 Kanals in Mingipora tehsil Shopian, 44 Kanals in village Dragad tehsil Chittragam, 67 Kanals in village Zainapora tehsil Zainapora and 35 Kanals in Berthipora of tehsil Keller.
The drives were conducted under the supervision of Tehsildars of respective Tehsils.
More than 640 Kanals of land were retrieved since yesterday during these anti-encroachment drives.
The District Administration has passed directions to all Tehsildars for intensifying the anti- encroachment drives in the district for retrieval of all encroached state and kahcharie land.
Tehsildars of the district have been instructed to continue the drives till the entire encroached land is retrieved from the encroachers.