Speculation has been rife in recent weeks as fans eagerly await the release of Fukrey 3, the latest installment in the wildly popular Fukrey franchise. While it left fans disappointed when the news of Zafar aka Ali missing from the new instalment of the franchise, it might not be able bad news after all. As per a source close to production, Ali Fazal, who has previously graced Fukrey 1 and 2 with his presence, will once again be part of the ensemble cast, this time as a guest special appearance at a crucial point in the film.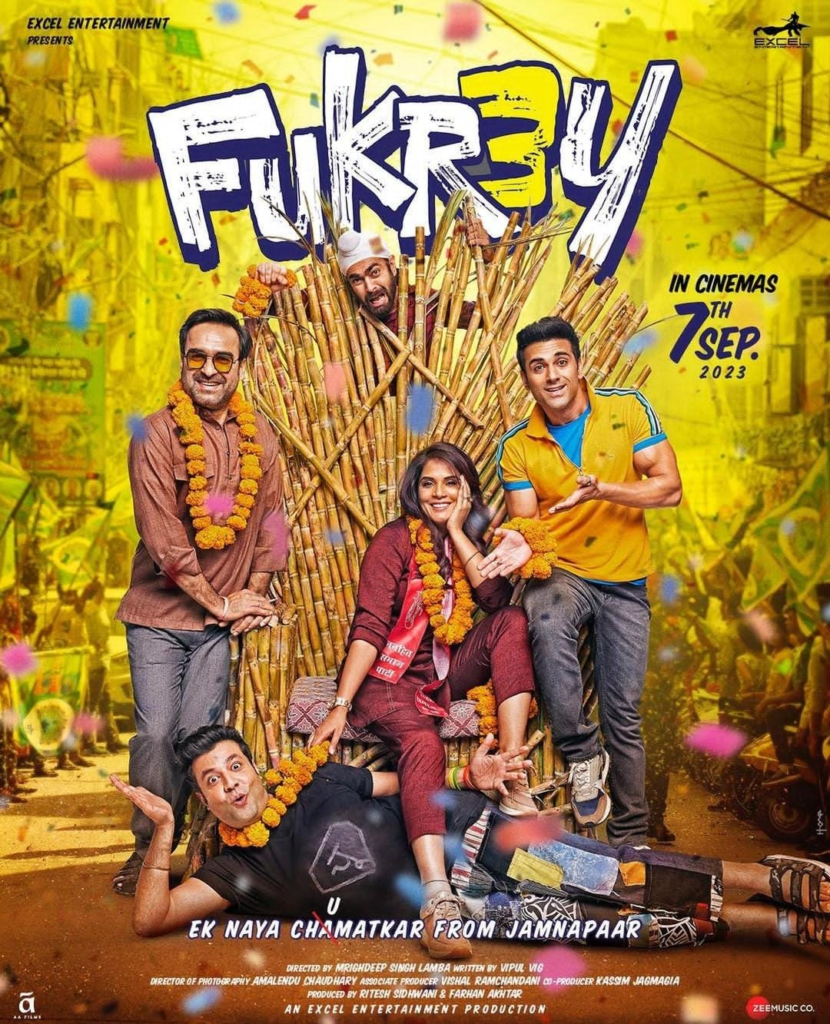 Fukrey 3, which is scheduled to hit screens this week, has already generated substantial buzz thanks to its riveting trailer and the enthusiastic advance booking response with the trials garnering over 38 million views. The anticipation around the film's release has been further heightened by the cryptic nature of Ali Fazal's absence, but this brand new news is surely going to bring a great snes did rejoice to the fans of the franchise who have been asking the makers questions incessantly on social media since the trailer dropped.
The decision to keep Ali Fazal's character and role in Fukrey 3 "Khufiya" (mysterious) has piqued curiosity among fans and industry insiders alike. With Ali's previous contributions to the Fukrey series, it is no wonder that his Khufiya presence in this latest installment has now become a talking point with only hours left for the release . The secrecy surrounding his character adds an extra layer of intrigue to the film's storyline.
While the exact reasons for keeping Ali Fazal's involvement in Fukrey 3 under wraps remain undisclosed, fans can be rest assured that all will be revealed once the film graces the silver screen.