SRINAGAR, June 19: The 53rd  Birthday of Shri Rahul Gandhi, Former President  AICC was celebrated at the PCC HQ. here today in a simple function attended by senior leaders and workers of the party. Sweets and Cake were distributed among the partymen and they wished him a long life.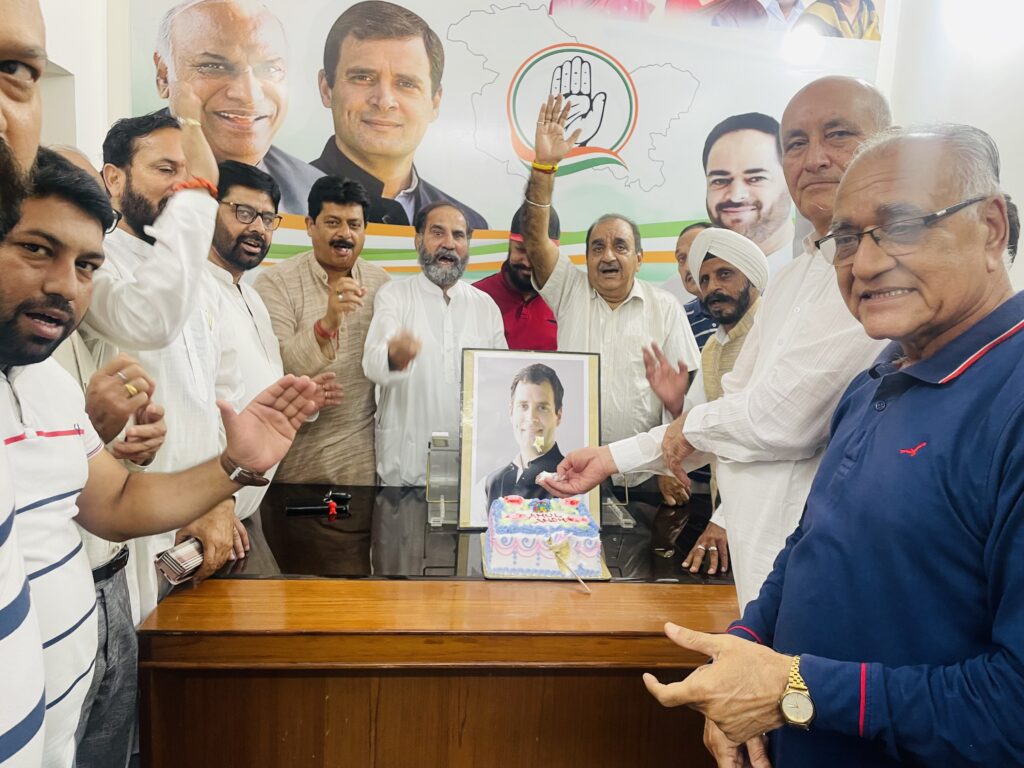 The PCC leaders said that Mr. Rahul Gandhi is the future of the Nation and the countrymen especially the youth of the country have great expectations from the young and dynamic leader.
Mr. Rahul Gandhi during his short stint has impressed the people of this country and the outside world by his sprit of service, simplicity, dedication and devotion for the welfare of poor and downtrodden and his qualities of leadership he demonstrated in nationwide ' Bharat Jodo Yatra' .
He has become a role model for the youth and a source of inspiration, encouragement and confidence and as a guide especially for those who want to serve the society through politics. The partymen prayed for his long life and wished him great success.
Senior leaders who conveyed congratulations to Mr. Rahul Gandhi on his birthday were S/Shri Th.Balwan Singh, Ved Mahajan,  Vinod Sharma, Pawan Raina, Narinder Gupta, Shashi Sharma, Narinder Sharma,  Sanjeev Panda,  S. Gurdarshan Singh, Virender Manhas, S. Gurmeet Singh, Thomas Khokhar, Rajveer Singh, Sahil Sharma, Jatin K Raina,  Uttam Singh, B.B. Gupta,  Dr. R.K. Khajuria, Vijay Shastri, Ricky Dalotra,  Michael Wazir, Camres David (Babloo), Gurmeet Singh, Rakesh Sharma, Chander Shekhar, Janak Raj Mehra, Dwarka Nath Prashar,  and others.
(NOTE: PRESS RELEASE PUBLISHED AS RECEIVED)