Do you love the Met Gala as much as we do? Then you'll enjoy this trip down memory lane as we revisit some of the most iconic outfits that graced the red carpet over the years. Whether it's Cher's sheer feathered gown or Lil Nas X's three-in-one gold extravaganza, these looks are sure to make you gasp, applaud, and maybe even mimic. Read on to see our picks for the 10 most memorable Met Gala looks of all time.

Cher's sheer feathered gown by Bob Mackie in 1974
The legendary singer and actress Cher stunned everyone with her daring and dazzling dress that left little to the imagination. The gown featured a nude bodysuit embellished with crystals and feathers, creating a glamorous and exotic effect. Cher's look was ahead of its time and set the tone for many more risqué outfits to come.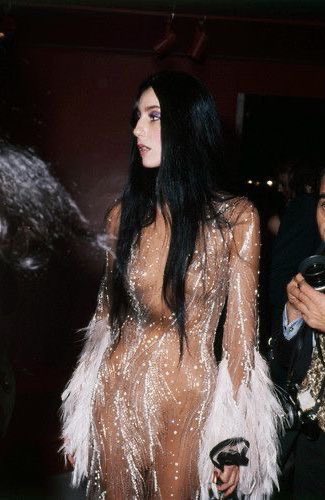 Princess Diana's navy blue slip dress by John Galliano for Dior in 1996
The late princess made a rare appearance at the Met Gala in 1996, wearing a stunning navy blue slip dress that hugged her curves and showed off her elegance. The dress was designed by John Galliano for Dior, and it was one of his first creations for the French fashion house. Princess Diana accessorized her look with a pearl choker, a matching clutch, and a pair of strappy sandals.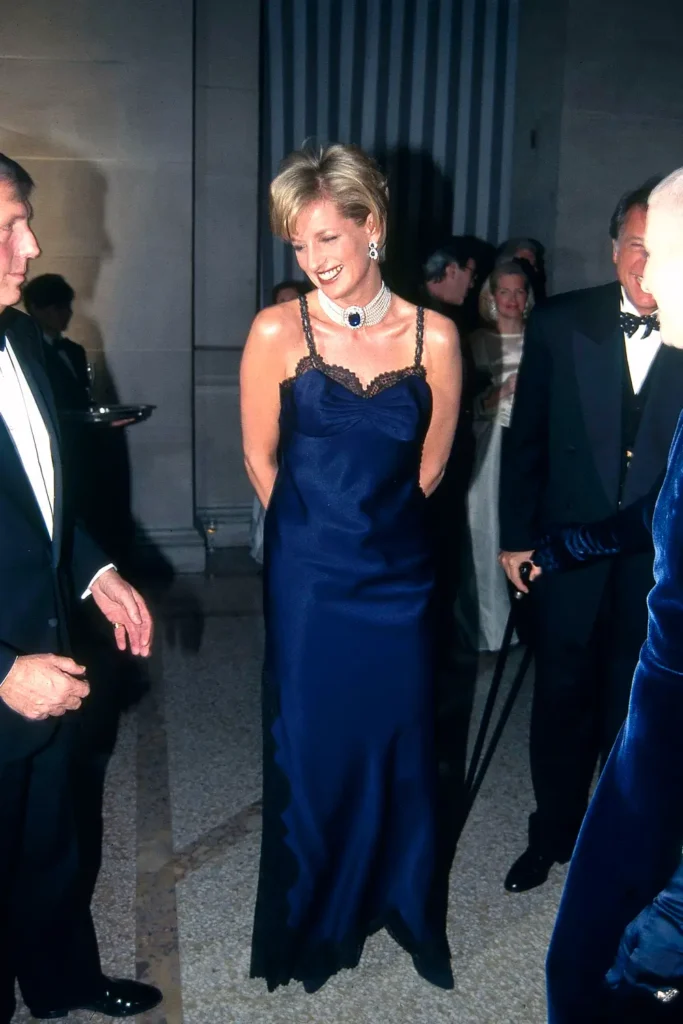 Madonna's gothic black dress and crown of thorns by Jean Paul Gaultier in 1997
The queen of pop made a bold statement with her gothic-inspired outfit that matched the theme of the Met Gala that year: "Gianni Versace". The black dress featured a corset bodice, a sheer skirt, and a long train, while the crown of thorns added a dramatic touch. Madonna's look was a tribute to her friend and collaborator Versace, who was murdered earlier that year.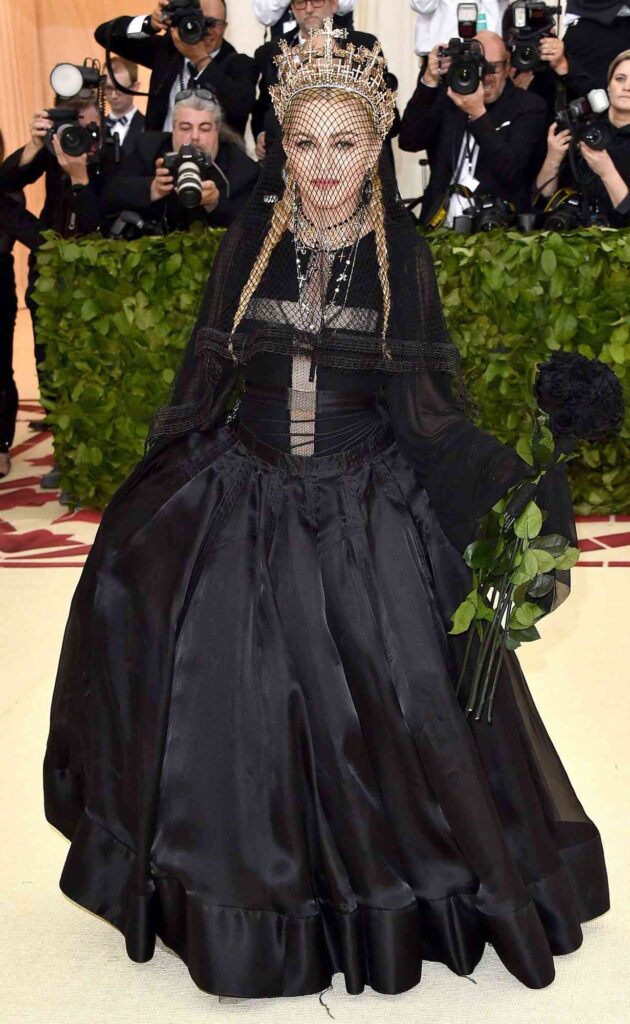 Bjork's swan dress by Marjan Pejoski in 2001
The Icelandic singer and artist caused a sensation with her quirky and whimsical swan dress that wrapped around her neck and body. The dress was designed by Marjan Pejoski, who was inspired by nature and fairy tales. Bjork's look was widely mocked and criticized at the time, but it has since become a cult classic and a symbol of her eccentricity and originality.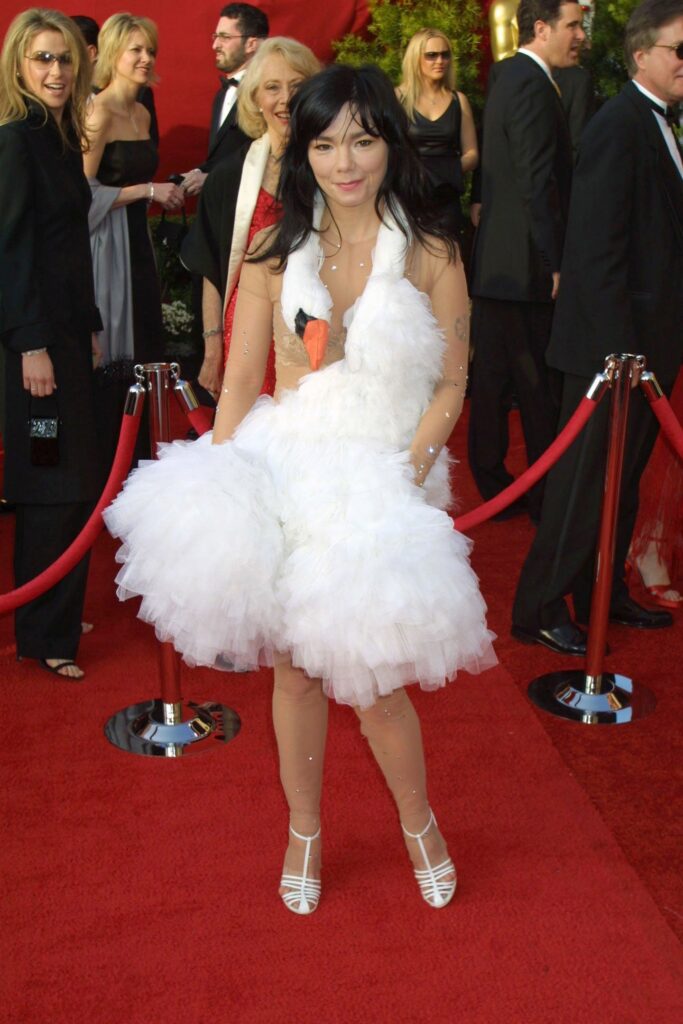 Sarah Jessica Parker's tartan dress and headpiece by Alexander McQueen in 2006
The Sex and the City star paid homage to her Scottish roots with her tartan dress and headpiece that she wore to the Met Gala in 2006. The dress was designed by Alexander McQueen, who also accompanied her on the red carpet. The dress featured a voluminous skirt, a fitted bodice, and a plunging neckline, while the headpiece added some drama and flair. Sarah Jessica Parker's look was a perfect blend of tradition and modernity.


Rihanna's yellow fur-trimmed cape by Guo Pei in 2015
The Barbadian singer and entrepreneur stole the show with her extravagant and opulent yellow cape that she wore to the Met Gala in 2015. The cape was designed by Chinese couturier Guo Pei, who spent two years making it by hand. The cape weighed about 55 pounds and had a train that spanned 16 feet, making it one of the most impressive pieces of clothing ever seen on the red carpet. Rihanna's look was inspired by the theme of the Met Gala that year: "China: Through the Looking Glass".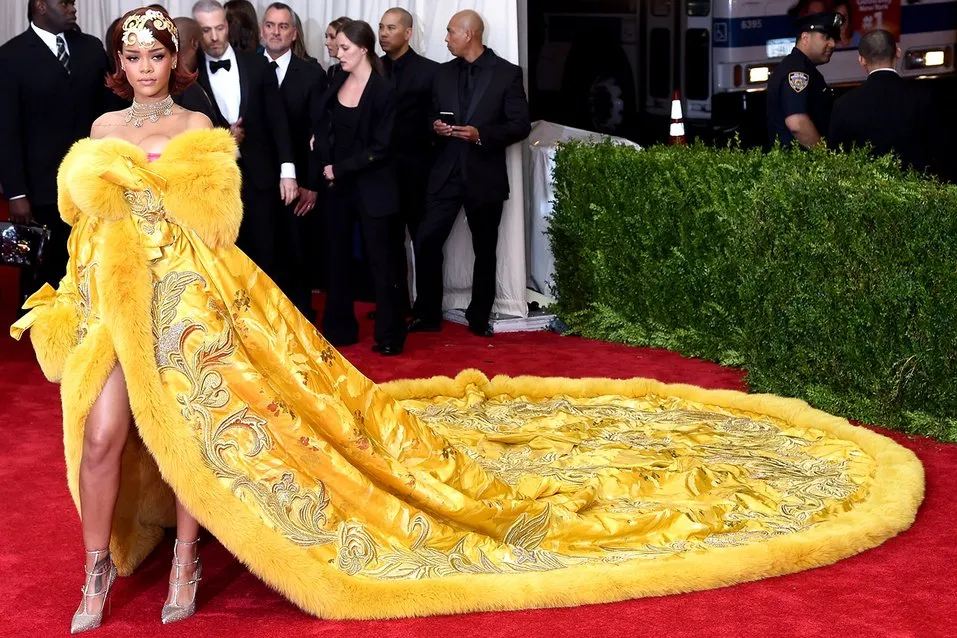 Priyanka Chopra's trench coat gown by Ralph Lauren in 2017
Priyanka Chopra made her Met Gala debut in 2017 with a custom Ralph Lauren trench coat dress that had a long extended train. The theme that year was "Rei Kawakubo/Comme des Garçons: Art of the In-Between", which celebrated the avant-garde designs of Japanese fashion designer Rei Kawakubo. Priyanka's outfit was a clever nod to Kawakubo's unconventional use of shapes and silhouettes, as well as her exploration of gender fluidity and hybridity. Priyanka also made headlines for arriving with Nick Jonas, who would later become her husband.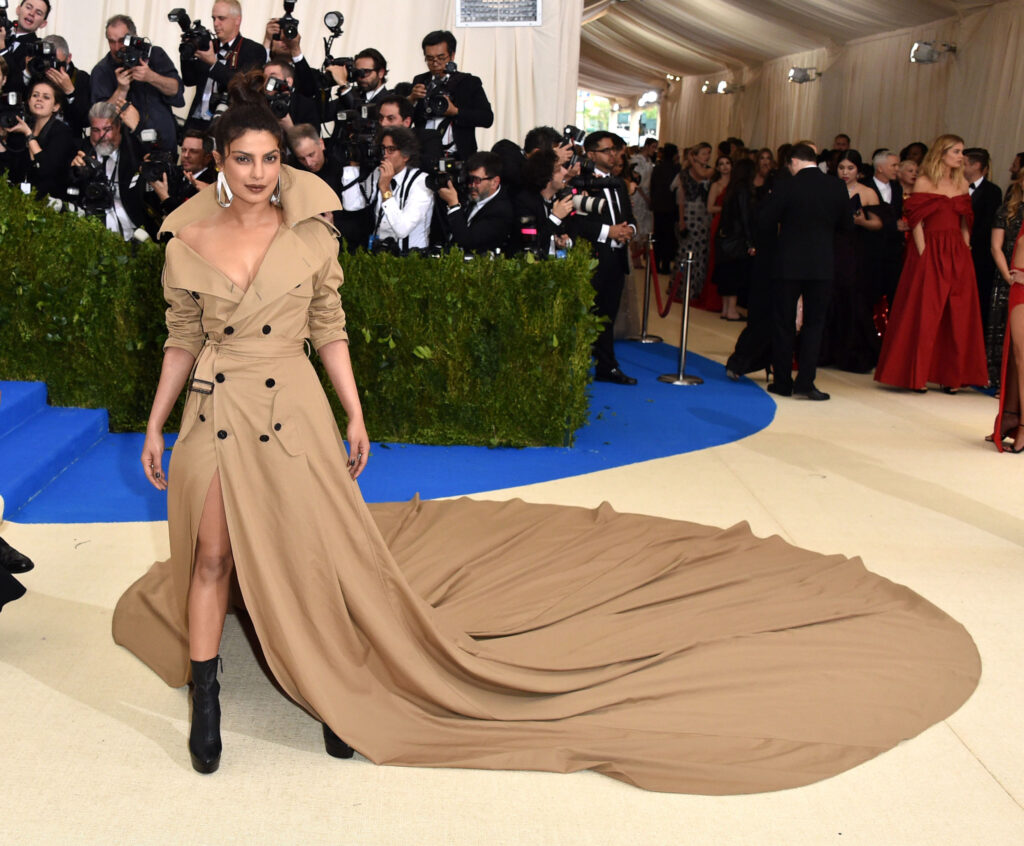 Zendaya's light-up Cinderella dress by Tommy Hilfiger in 2019
The actress and singer transformed into a modern-day Cinderella with her magical light-up dress that she wore to the Met Gala in 2019. The dress was designed by Tommy Hilfiger, who collaborated with Zendaya and her stylist Law Roach. The dress featured a blue ball gown that lit up with LED lights, creating a fairy-tale effect. Zendaya also had a glass slipper, a pumpkin-shaped clutch, and a fairy godmother (Roach) who helped her with her outfit.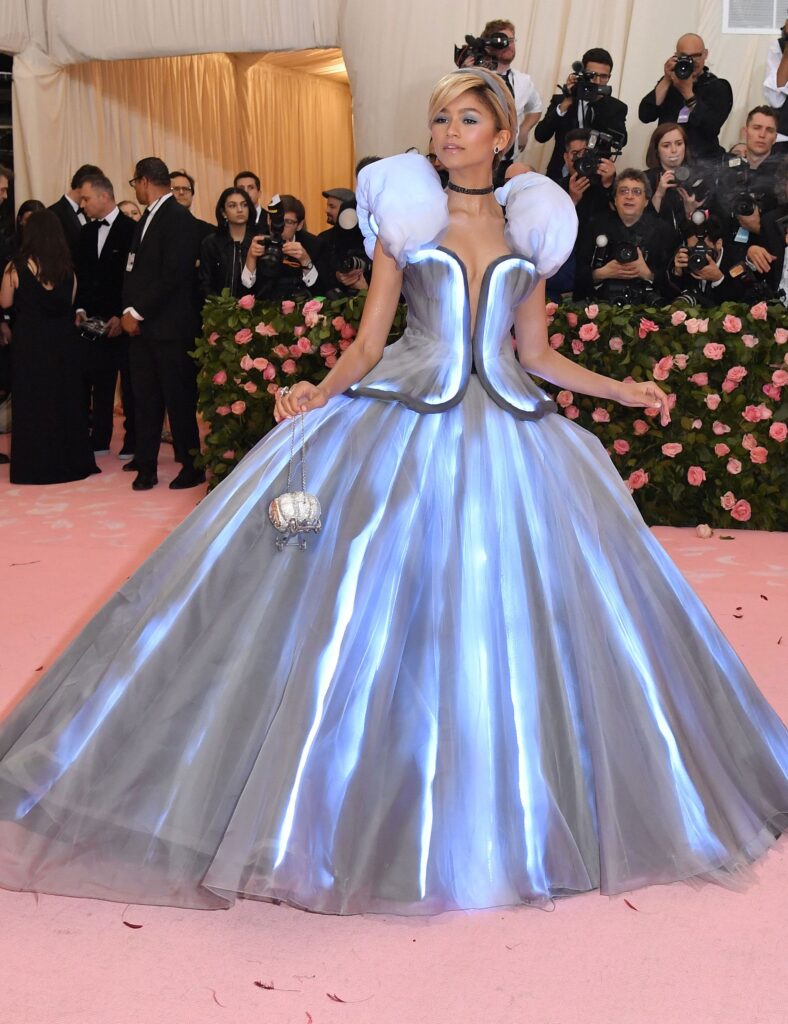 Deepika Padukone's pink ball gown by Zac Posen in 2019
Deepika Padukone dazzled in a custom Zac Posen dress for the "Camp: Notes on Fashion" theme in 2019. The gown reportedly had more than 400 3D-printed embroidery pieces that resembled sea urchins and starfish. The theme was inspired by Susan Sontag's 1964 essay "Notes on Camp", which defined camp as "a sensibility that revels in artifice, stylization, theatricalization, irony, playfulness, and exaggeration rather than content". Deepika's outfit was a perfect example of camp aesthetics, as it was whimsical, exaggerated, and over-the-top. She completed her look with a high ponytail, dramatic eye makeup, and diamond earrings.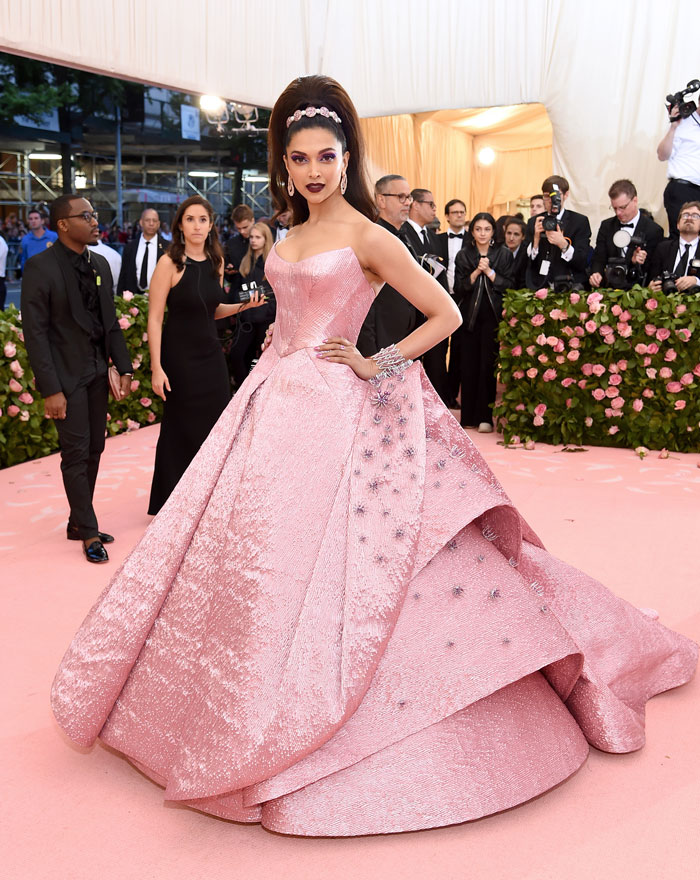 Lil Nas X's three-in-one gold outfit by Versace in 2021
The rapper and singer made history with his three-in-one gold outfit that he wore to the Met Gala in 2021. The outfit was designed by Versace, who worked with Lil Nas X to create a stunning spectacle. The outfit consisted of a gold cape, a gold armor, and a gold bodysuit. The cape was covered in intricate gold beading and was the first of the three outfits to be revealed. Underneath the cape, Lil Nas X wore a suit of golden armor. Finally, he revealed a skin-tight gold bodysuit that completed the three-part ensemble