REASI May, 24: KATRA Senior BJP leader and former Deputy Chief Minister, Kavinder Gupta said that the world has been banking on Narendra Modi's India to face and solve the global challenges of current times.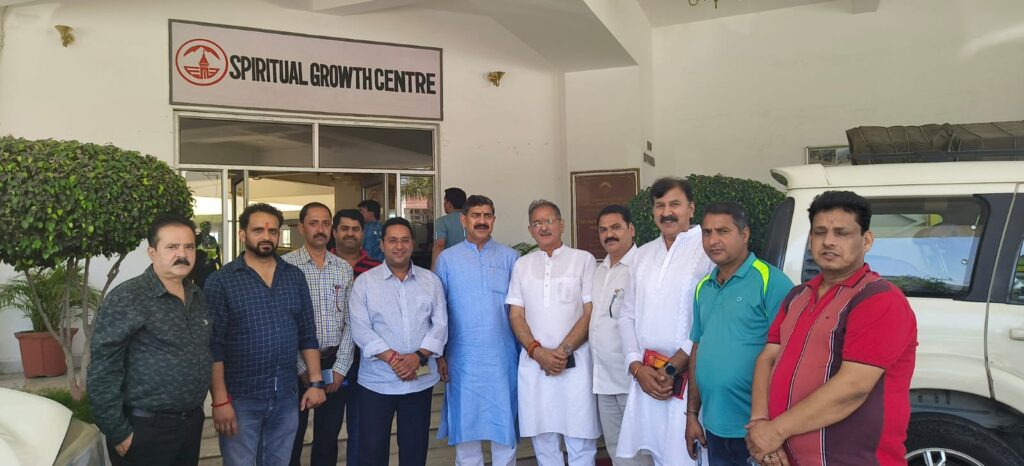 Speaking to media persons after considering the phenomenal response which India received at G20 meeting in Valley on the sidelines of a programme at Katra, the BJP stalwart said that the kind of response and trust that India has been receiving under Prime Minister Modi's realms is extraordinary as it looks as if world today believes undauntedly that this oriental nation has key to resolve all the issues in a precise and promising manner, whether it is global peace, prosperity, solutions to global challenges, or the strengthening of worldwide supply chains. He said that under PM Modi, India is marching ahead with a sole purpose of universal good.
Kavinder said that India has made progress by leaps and bounds under the stewardship of Modi and his recent visit to different nations will go a long way in brewing friendship and cooperation between various countries which in turn will strengthen the country at the global level. He said that from making endeavours to end the Russia-Ukraine war to fight disease, poverty and confront other challenges which the world is facing today, India has lately become strategic partner of several countries and leading the combat at various fronts to make the world a better place to live.
Kavinder said that countrymen should stand shoulder to shoulder with PM Modi by supporting BJP in all political contests to bridge the gaps which are stopping the country from becoming Vishwa Guru, which India deserves on merit. He said that path to make India a superpower goes through strengthening PM Modi by people supporting BJP unitedly as otherwise the things would turn unfavourable alike the case when successive dispensations misruled the country.