LEH, March 17: In an effort to promote child safety and protection, an awareness cum workshop on the Juvenile Justice (Care and Protection of Children) Act 2015, the Protection of Children from Sexual Offences (POCSO) Act 2012, and drugs/substance abuse was conducted for child care institutions in District Leh at DC conference Hall today.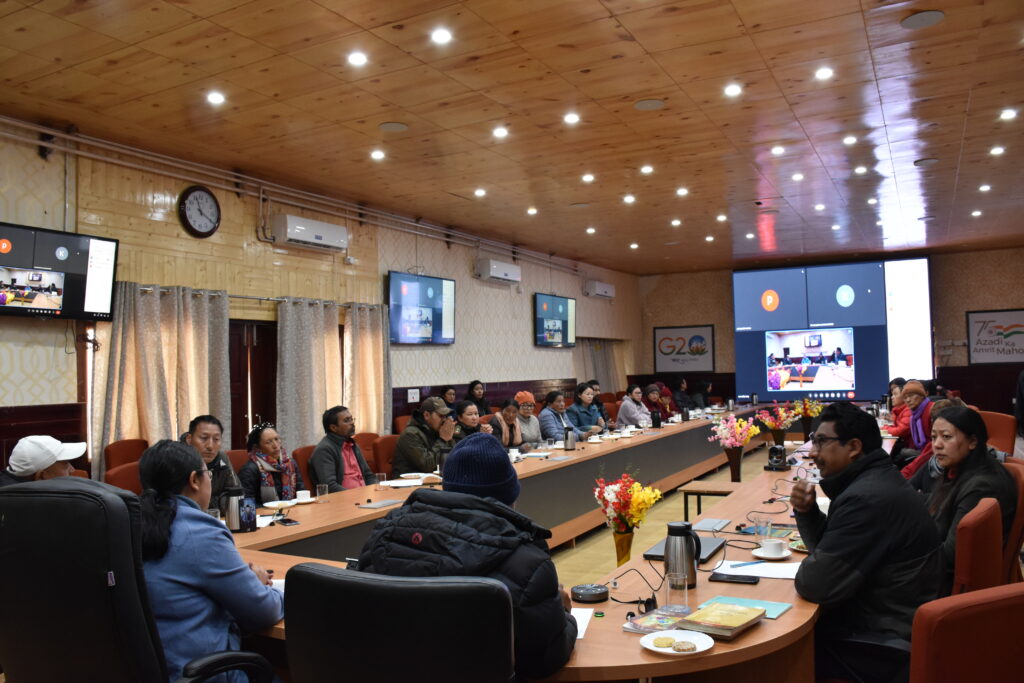 The workshop, which was jointly organised by the District Social Welfare Office, Leh, Child Welfare Committee/ Juvenile Justice Board Leh, District Child Protection Unit, Leh aimed to educate the staff of child care institutions on the legal provisions related to child protection and care. The participants were also informed about the ways to identify and report cases of child abuse, neglect, and exploitation.
Welcoming the participants, DSWO, Leh, Nilza Angmo briefed about the objective of the awareness cum workshop.
Chairperson, Child Welfare Committee, Leh , Neema Stanzin emphasized that juvenile justice needs urgent attention from all the departments and the civil society as well. He expressed its commitment to providing a safe and secure environment for all children in the district and to prevent and address any cases of child abuse or exploitation.
Deliberating on the POCSO Act, Child Welfare Committee, Member Rigzin Angmo said it has the provision for speedy trial through designated special courts to ensure timely justice. Further added that not only penetrative sexual act but sexual harassment and using child for pornographic purposes also come under the purview of this gender neutral Act.
The workshop also focused on the issue of drugs and substance abuse among children and the role of child care institutions in preventing and addressing it. The participants were given insights into the various signs and symptoms of substance abuse and ways to tackle the problem.
Speaking about drugs and substance abuse among children, SHO, Women Police Station, Ladakh  Kunzang Dolma said that unfortunately, younger generation has also gotten involved in drug addiction and drug peddling. She added that there are many reasons to it such as peer pressure, fun, trauma, easy access to drugs in Schools, emotional pain among others. She added the teachers and parents can play a decisive role in preventing young students from this ominous menace. 
The speakers at the workshop highlighted the importance of creating a safe and nurturing environment for children and ensuring their physical, emotional, and psychological well-being. They also stressed the need for timely intervention in case of any suspicious behavior or activity involving children.
Earlier, DSWO, Leh, Nilza Angmo also informed that they have formed clubs in various Govt. School known as 'Yato Club' which is formed and managed by the children. She added that the objective is to report and prevent drug and substance use among children in school/educational institutions. Also, informed that they are planning to form the club in the private School as well.
An interaction session was also held where suggestions and feedback were given by the participants.
TSWO, Leh, Thinless Dorje; JJB Member, Abdul Rahim, staff of DCPO  and Social Welfare and Principals and Wardens of various School were present.