Meets several public delegations at Udhampur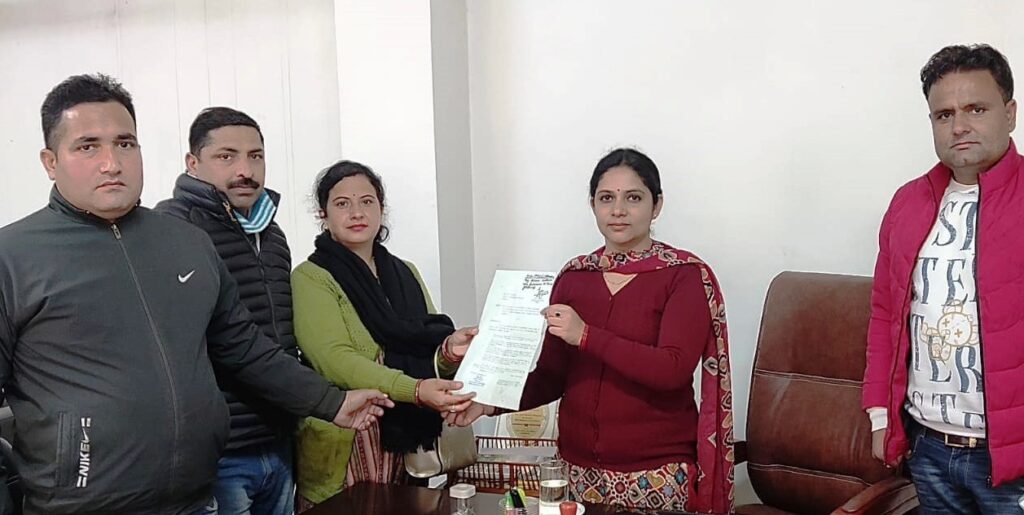 UDHAMPUR, Jan, 21: Scores of delegations today called upon Juhi Manhas Pathania, Vice Chairperson District Development Council at her Office in DC Office Complex, Udhampur.    
 Wide ranging issues were projected including provision of drinking water, electricity supply, road connectivity.
People demanded issuance of flour instead of wheat by the Department of CAPD. The matter was taken up with the senior officers of the Department of CAPD to meet the public demand.
 Juhi had a word with the relief/disaster as well as the local administration with a view to prepare for the impending snowfall as well as incessant rains. She issued instructions for keeping road channels, drinking and electricity supply lines open and ensuring adequate preparations for preventing losses to lives and people as well as animal stock.
Deputation from Chenani called upon the Vice Chairperson seeking repair and restoration of Chenani Hydel Project road through PWD as per the NOC given from J&KSPDC.
Another deputation led by Sunita Rathore, Sarpanch Battal, and Naib Sarpanch, Deep Singh, demanded road from PMGSY road via Tundi (Salay) via Nallah Madquati to Maha Mata temple in Battal Panchayat
A deputation from village Dhalper called for road connectivity from Jagote to High School Balta via Mazoom to be enlisted on priority under NABARD.
  Juhi Pathania, after calling the concerned departments, assured all the deputations of favourable orders at the earliest.
She further had a discussion with top brass of Jal Shakti department and called for immediate allotment and start of work on Jal Jeevan Mission schemes whose cost is more than Rs 10 crores.
  She further called for a second view on the Water Supply scheme Ujh. She emphasized that only a two-stage scheme is workable and can deliver required results. She was also particular about the poor quality of work being done on PWD and PMGSY roads. She called upon the agencies to ensure that qualitative and time bound execution of work is done on these projects.
   Juhi called upon the visiting PRIs to work with zeal and promote harmony and mutual brotherhood amongst the society.