Lucknow (Uttar Pradesh) [India], January 22 (ANI): Uttar Pradesh Chief Minister Yogi Adityanath attended the State BJP Working Committee meeting held in Uttar Pradesh's Lucknow on Sunday.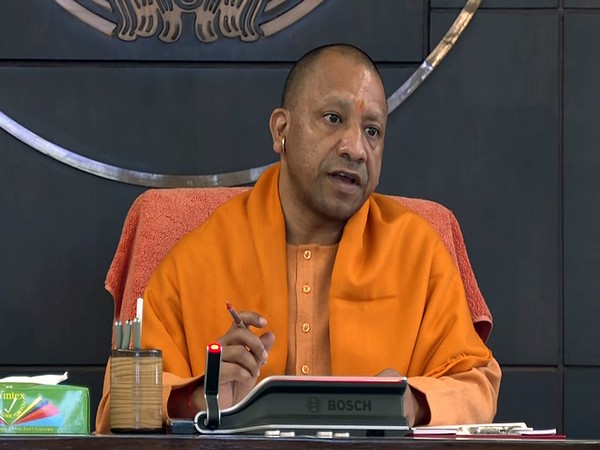 Speaking on the recent Gujarat elections, UP CM Yogi Adityanath said, "Historic win of BJP in Gujarat inspires us and has infused a new enthusiasm in us". BJP swept the Gujarat Assembly election with a whopping 156 out of the 182 Assembly seats, which is the highest number of seats any party has won after the formation of the state in 1960.
He also showed faith in the leadership of Prime Minister Narendra Modi and said that under the leadership of PM Modi, India will become 4th largest economic superpower in the world.

"Under PM Modi's leadership, India got the G20 presidency and now India will get the opportunity to show its capabilities to the world. It's our good fortune that a state like UP will also get a chance to be part of the G20 summit," he added.
The CM announced on Saturday that UP would celebrate its foundation day on January 24. A series of programs will start from the foundation day and continue till February 15. On this occasion, every district will be associated with these programs. All the events of the G-20 conference will continue till August.

CM also laid the foundation stone for the G-20 multi-purpose sports hall on Saturday at KD Singh Babu Stadium to be built at a cost of Rs 519 lakhs. On this occasion, Deputy CM Brajesh Pathak handed over the flag bearing the G-20 logo to the Chief Minister.

Speaking on the Har Ghar Tiranga campaign, UP CM said, "Har Ghar Tiranga campaign by PM Modi connected 140 crore Indians and showed what 'azaadi' is".
Yogi Adityanath said that 1.61 crores jobs have been generated in Uttar Pradesh in the last 5 years.

"Because of the model of security & good governance established in the state, all big investors in the world now want to invest in Uttar Pradesh & because of it, Rs 1.61 crore jobs have been created in 5 years," he said.


"From being called a "BIMARU" state, Uttar Pradesh today has become an exporter state," he added.

Bharatiya Janata Party's one-day state working committee meeting today, in which 700 workers and office bearers were involved, discussions were held on many issues of the state, be it the upcoming elections or the economic system of the country and the state, or the security system, every issue was discussed in the meeting of the state working committee.