Poonch/Jammu, Jan 25 (PTI) Security forces on Wednesday recovered a cache of arms and ammunition, including two AK rifles, during a search operation in Jammu and Kashmir's Poonch district, officials said.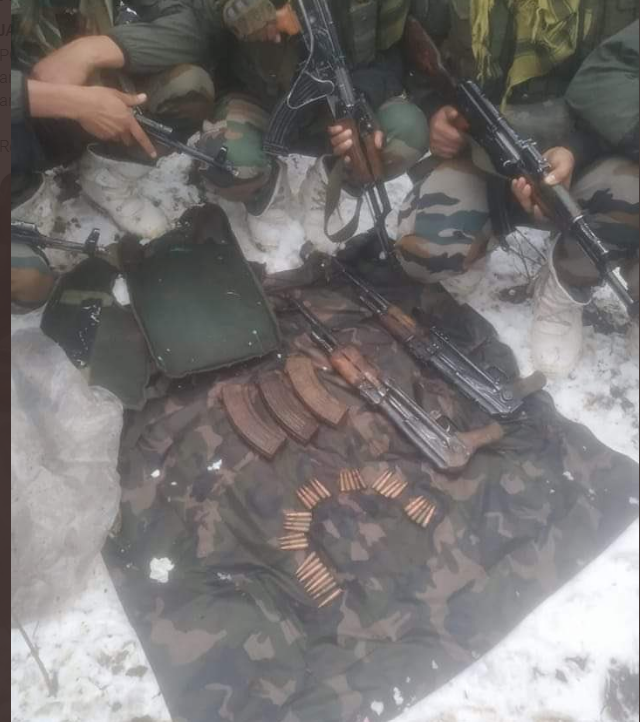 A search operation was launched by Army troops and assisted by police and CRPF in Kalai Top, Shiendra, Ratta Jabbar and adjoining areas, they added.
During the search operation, they recovered two AK rifles, three magazines and 35 rounds of ammunition, the officials said.