SAMBA, March 19: District Administration Samba organised a special governance camp for displaced persons of Pakistan occupied Jammu and Kashmir (PoJK) at Tara Palace, zero-line border village Ramloo, Ramgarh of District Samba, which received a massive turnout of the beneficiaries.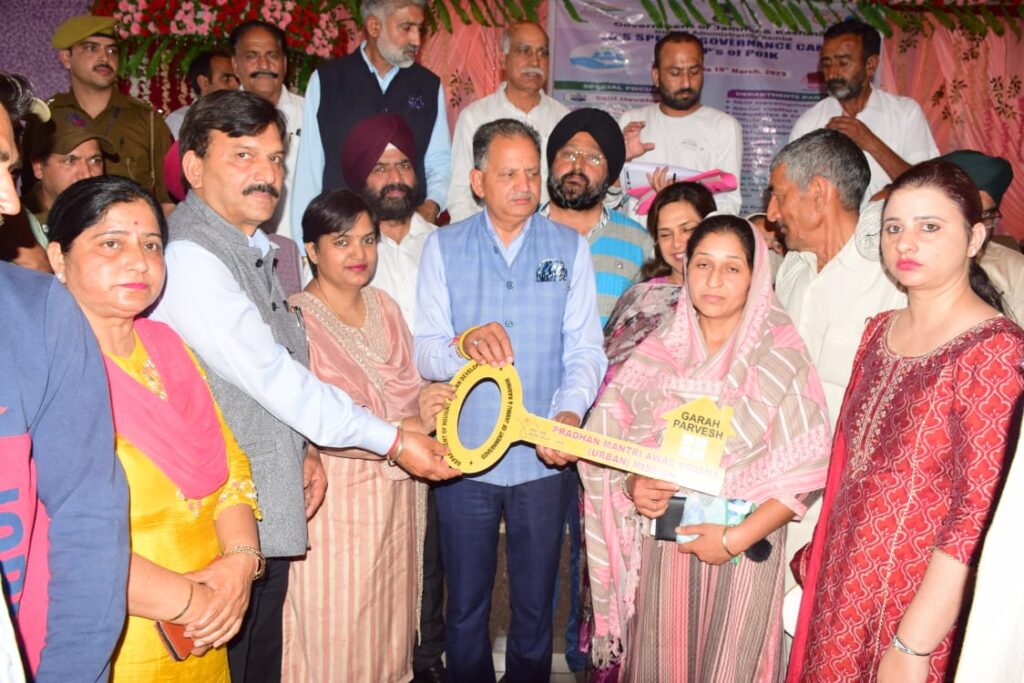 The LG's Special Governance Camp aimed to address the issues faced by the displaced from PoJK and provide them with necessary support and assistance in availing various government schemes.
District Development Council Samba Chairman, Keshav Dutt, was the Chief Guest during the event.
DDC Chairman Samba said the camp aimed to saturate centrally sponsored and UT schemes for all households, especially displaced persons from PoJK. Officers provided information on government schemes and encouraged locals to avail benefits for 100% saturation.
DC Samba highlighted the camp's objective and stressed the UT Government's commitment to assisting displaced persons from POJK. She assured their grievances would be addressed promptly. The LG's special camp provided an opportunity for displaced persons to voice concerns and access government schemes such as skill development and financial inclusion.
Members of the PoJK Displaced Persons Committee shared experiences and struggles faced by their forefathers during partition. Speakers thanked the Central Government and LG administration for this initiative. Beneficiaries received benefits including hearing aids, wheelchairs, land passbooks, sports kits and PMAY house keys.
A calendar was inaugurated, and sports events were held under Nasha Mukt Bharat Abhiyan. Locals visited departmental stalls including social welfare, industries, horticulture and agriculture to avail governance at their doorsteps.
DDC Vice Chairman, Balwan Singh, BDC Chairman, Darshan Singh, other DDC members, ADDC, Rajinder Singh, ADC, Rakesh Dubey; Sarpanches, Panches and local people were also present on the occasion.