BANDIPORA, March 14: Nodal Officer Coordination Bandipora Mohammad Ashraf Hakaak on Tuesday chaired a meeting to discuss issues with regard to acquisition of land for the second phase of Ring Road.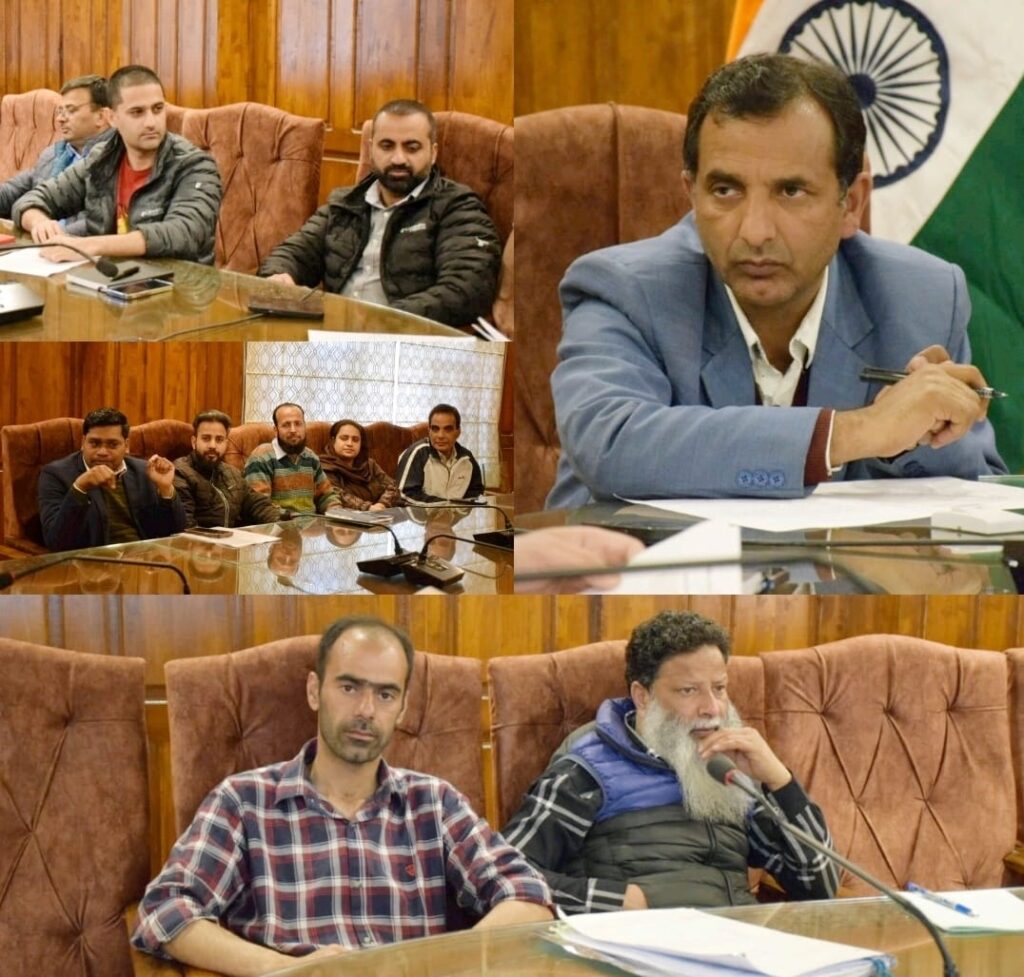 The meeting was attended by ACR Parvaiz Rahim, SDM Sumbal, Teshildar Sumbal, Project Director NHAI, Executive Engineer R&B Sumbal and other senior officers of the district.
The meeting discussed threadbare the revenue matters with regard to acquisition of land for Ring Road Phase – 2 and discussed the bottlenecks that hinder the progress of work.
 During the meeting the DCO directed the officers about issuance of 3A Gazette Notification for the land measuring 13.929 Hectors tentatively. He also briefed the team about disposal of various objections filed by various land owners under Section 3C. 
The NHAI officials submitted that some dropped out survey Nos, which were not included in the earlier 3A.
 The chair reviewed the progress of  issuance of additional 3A notification and asked the officers that  after a lapse of 21 days, 3D shall be issued for the total land involved for the project.
Hakaak also received the update regarding preparation of the revenue extracts  as per Revenue Record.
He asked the revenue officers of the administration and NHAI to work in close coordination to ensure hassle free land acquisition for the prestigious project.