JAMMU, MARCH 27: Sh KK Gandhi, renowned Artist & Painter today presented his special live painting "Land of Shiva" to Lieutenant Governor Shri Manoj Sinha at Raj Bhawan.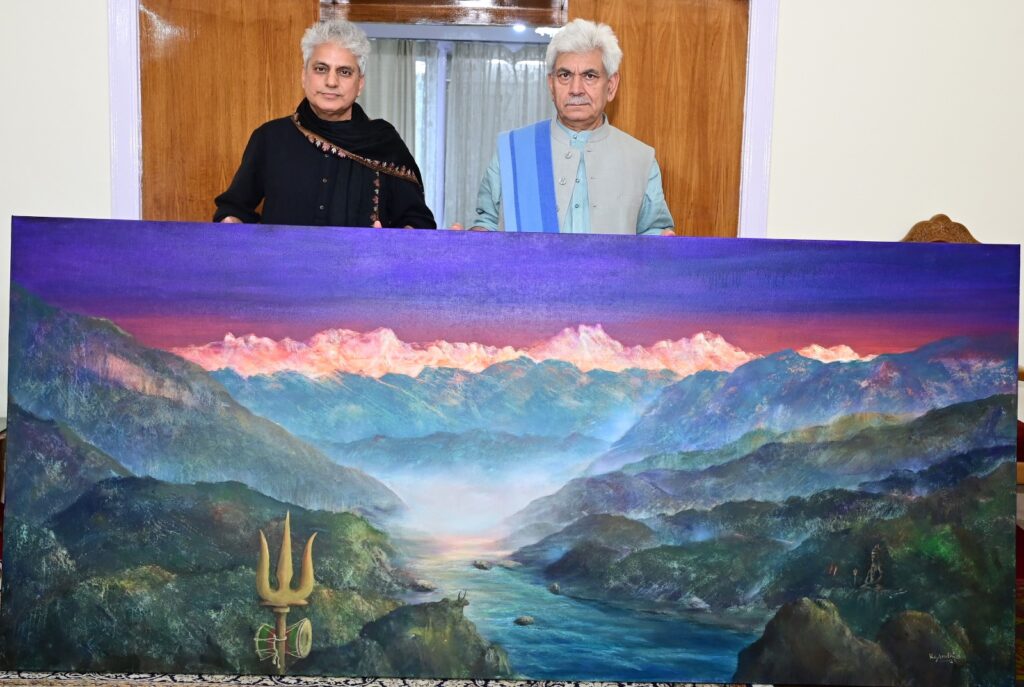 The Lt Governor appreciated Sh KK Gandhi for his work of art, and the endeavours to promote art and culture in Jammu Kashmir.
Sh KK Gandhi completed the live painting on the canvas size of 5×10 ft in acrylic colour within one day.