Srinagar, Mar 18 (PTI) Jammu and Kashmir Lieutenant Governor Manoj Sinha on Saturday said the handicraft and handloom sector of the Union Territory has recorded an unprecedented growth in the last three months and registered Rs 729 crore worth exports despite instability in the global market.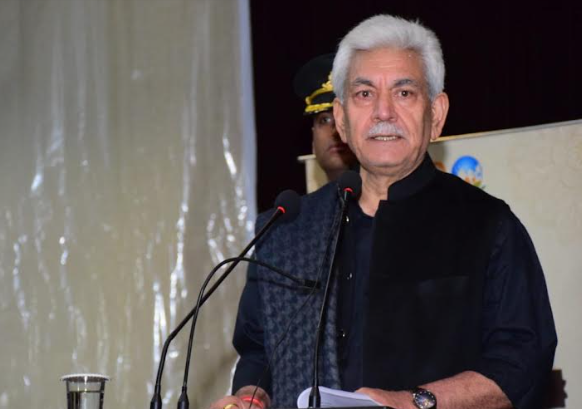 Sinha's remarks came at a function here where he presented the Union Territory-level award to the artisans.
The Lt Governor congratulated all the award winners for their commendable service to preserve and promote priceless cultural and artistic heritage.
He said the administration has taken several important steps to boost handicraft and handloom sector.
"We are committed to provide training, design, technology, financial and other infrastructure support that will significantly contribute to the growth of this sector and earnings of artisans," he added.
Sinha said an "unprecedented" growth has been recorded in the last three months and this sector has registered Rs 729 crore worth exports despite the instability in the global market and it shows the collective efforts of artisans and handicraft department.
"More than three lakh artisans are registered with the department. A number of steps like enhanced financial assistance, 7 per cent interest subvention, training, assistance to 3,000 Self Help Groups and cooperative societies have been taken to accelerate the development of this sector," he added.
The Lt Governor also spoke on the various other efforts of the Union Territory administration such as GI tagging, labelling, brand building, incentives to increase exports and ensure access to the global market.
"The department has launched e-commerce platforms to empower the artisans," the Lt Governor said.
Under the guidance of Prime Minister Narendra Modi, Jammu and Kashmir has set a new record in village industrial unit. In the last financial year, 1.73 lakh new jobs were generated under PMEGP (PM's Employment Generation Programme) alone, he added.
Sinha directed the Department of Handlooms and Handicrafts to develop a mechanism for further increasing the exports in the sector and changing the lives of artisans and craftsmen.