JAMMU, March 19: A one-day workshop on "Artefacts of Jammu" showing the art and culture of Jammu was organized by Painting Club, Utsaah, University on 19th March in the department of English during the 10-day multi-art festival DuggarDarpan in collaboration with Indira Gandhi National Center for Arts, Regional Center.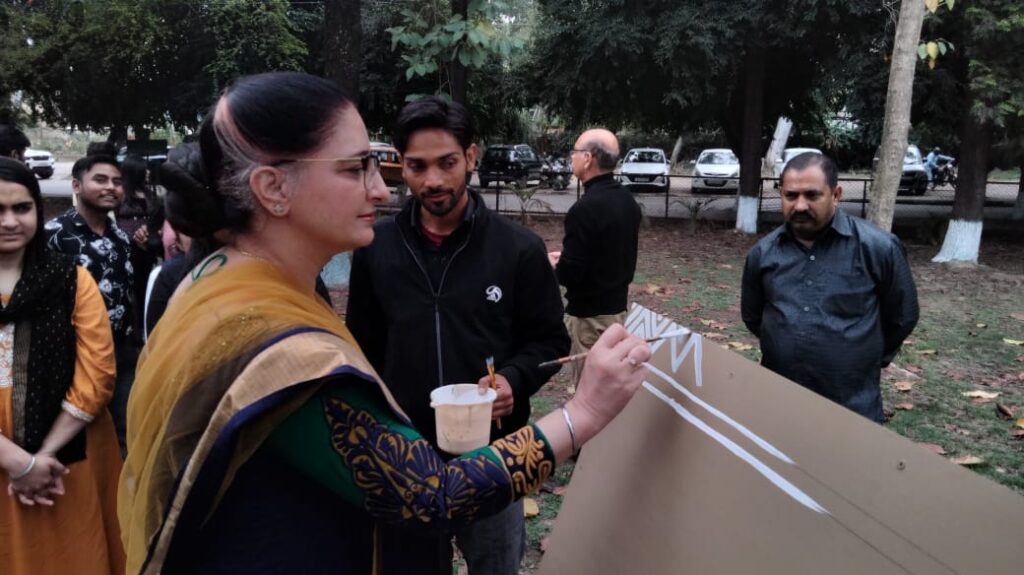 The Chief Guest, Dr Sunil Khosla, former HoD, Art, History and Aesthetics interacted and inspired the participants to identify and bring a culture of Jammu in the artwork. The Convener, Utsaah, University of Jammu, Prof. Satnam Kour took part actively in making of Artefacts to bring more zeal to the participants. The Director, IGNCA, Regional Office, MsShrutiAvasthi graced the occasion.
The workshop was organized by Rakesh Sharma, Coordinator, Painting Club. The other distinguished guests present during the event were Prof. SumanJamwal, Dr Shashi Prabha, DrPriya Dutta, DrChinmoyeeMaharana, DrSuvidha Khanna, MsTrishna, Anish Tikoo, Amarjeet, Amandeep Singh and Raj Kumar Behrupia. The making of beautiful artefacts was witnessed by the gathering in nature.
(NOTE: PRESS RELEASE PUBLISHED AS RECEIVED)