Dire need to connect children with our rich cultural legacy: Ajay Gandotra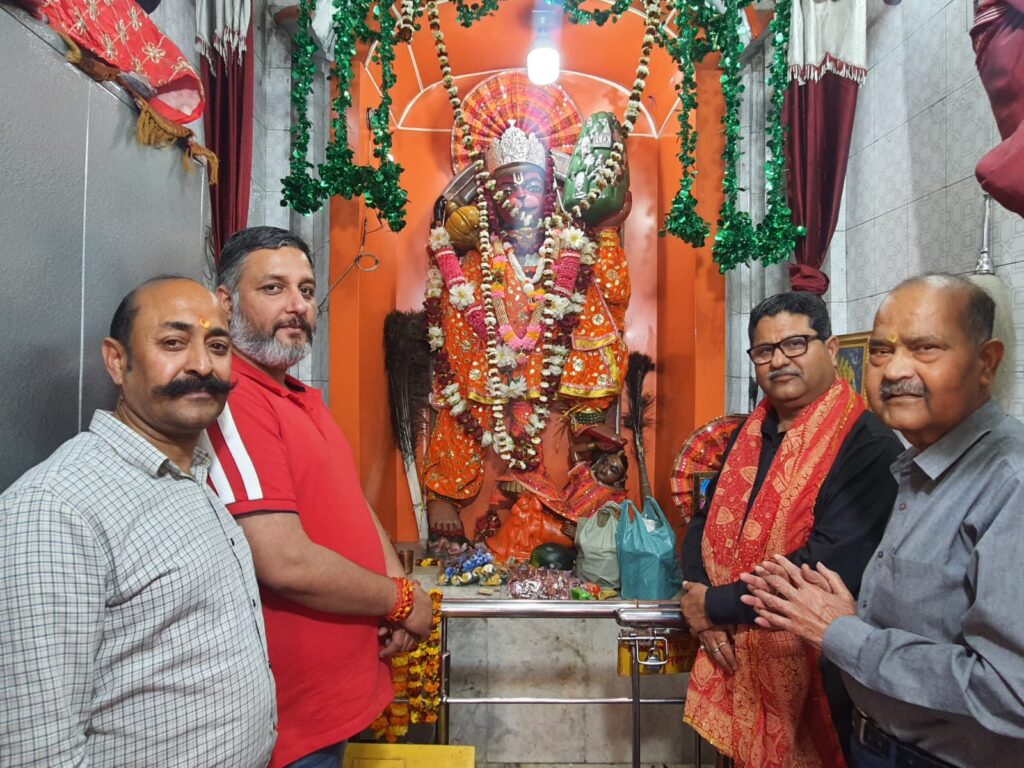 JAMMU March 14: Nine-day Ramayan Path organized at Hanuman ji Temple, Gumat concluded here today.
On the occasion, Senior Advocate Ajay Gandota, President of J&K Dharmarth Trust, SDM Shrine Board, Assistant Manager Sandeep Kumar and Manmohan Singh were felicitated by the members of Lower Gumat Bazaar Traders Association under the presidentship of Vijay ji.
Pt Satpal Raina conducted the Ramayan Path which was appreciated by locals and devotees present on the occasion.
Speaking on the occasion, the Trust President appreciated the efforts of Lower Gumat Bazar Traders Association for organizing the nine-day Ramayan Path. He said that the people should ensure that their children have the knowledge about the religion and the culture because it is very important for grooming their personalities and maintaining connection with the rich cultural legacy of the region.
Ajay Gandota said that people these days have a wrong notion of leaving the culture and traditions for the sake of becoming modern but this is proving disastrous as children have started becoming emotionless showing no respect to the elders and near and dear ones. He said that knowledge of epics Ramayana and Mahabharat and regular visits to temples and shrines is vital to save the next generation from becoming sodden and expressionless.
(NOTE: PRESS RELEASE PUBLISHED AS RECEIVED)