Hubballi (Karnataka) [India], January 12 (ANI): The inauguration of the National Youth Festival by Prime Minister Narendra Modi will instil a sense of hope and enthusiasm among the youths of Karnataka and of the nation, Karnataka Chief Minister Basavaraj Bommai said on Thursday.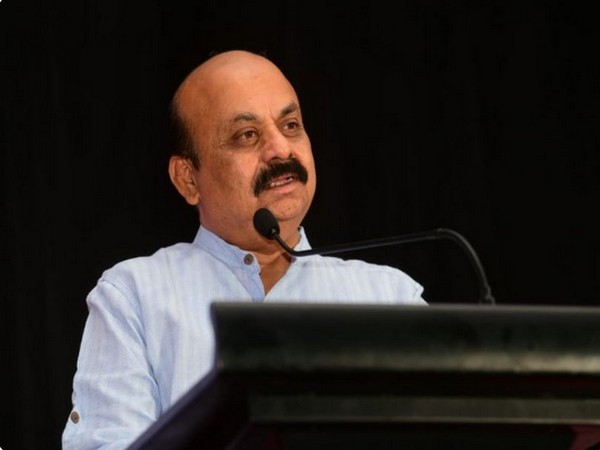 Bommai said while speaking to the reporters here that the week-long All-India Youth Festival is being held for the first time in this region. "Prime Minister Narendra Modi has explained the benefits of demographic dividend at a time when the huge population was considered a bane Modi has opined that it is possible to build the nation by using the population.
Development is possible if 40 per cent of the youth population was given skill training. In view of this, the PM has chalked out several new schemes in the fields sought by youths. In National Education Policy, for the first time, a number of degrees can be obtained within three years. Besides, multi-medium education has been implemented," Bommai said.

The Chief Minister said that the programmes Khelo India, fit India, and Jeeto India helped the Indians to make big achievements in the Olympics.
"The PM has chalked out many schemes to give ample opportunity for the youths to achieve in the field of culture," he said.

Prime Minister Narendra Modi will inaugurate the 26th National Youth Festival in Karnataka's Hubbali, on Thursday.

The programme is being held on National Youth Day, which is celebrated on the birth anniversary of Swami Vivekanand, to honour and cherish his ideals, teachings and contributions.

According to an official statement by the Prime Minister's Office, the National Youth Festival is held every year to provide exposure to our talented youth at the national level, along with galvanising them towards nation-building.
"It brings diverse cultures from all parts of the country on a common platform and unites the participants in the spirit of Ek Bharat, Shreshtha Bharat. This year, the Festival is being held in Hubballi-Dharwad in Karnataka from 12th to 16th January, with the theme being "Viksit Yuva – Viksit Bharat"," the statement said.

The Festival will witness the Youth Summit, which will witness plenary discussions on five themes stemming from G20 and Y20 events viz. Future of work, Industry, Innovation and 21st Century Skills; Climate change and disaster risk reduction; Peacebuilding and Reconciliation; Shared future-youth in democracy and governance; and Health & Well-being.