Seeks Timely Resolution Of People's Grievances, Exhorts Workers To Strengthen Party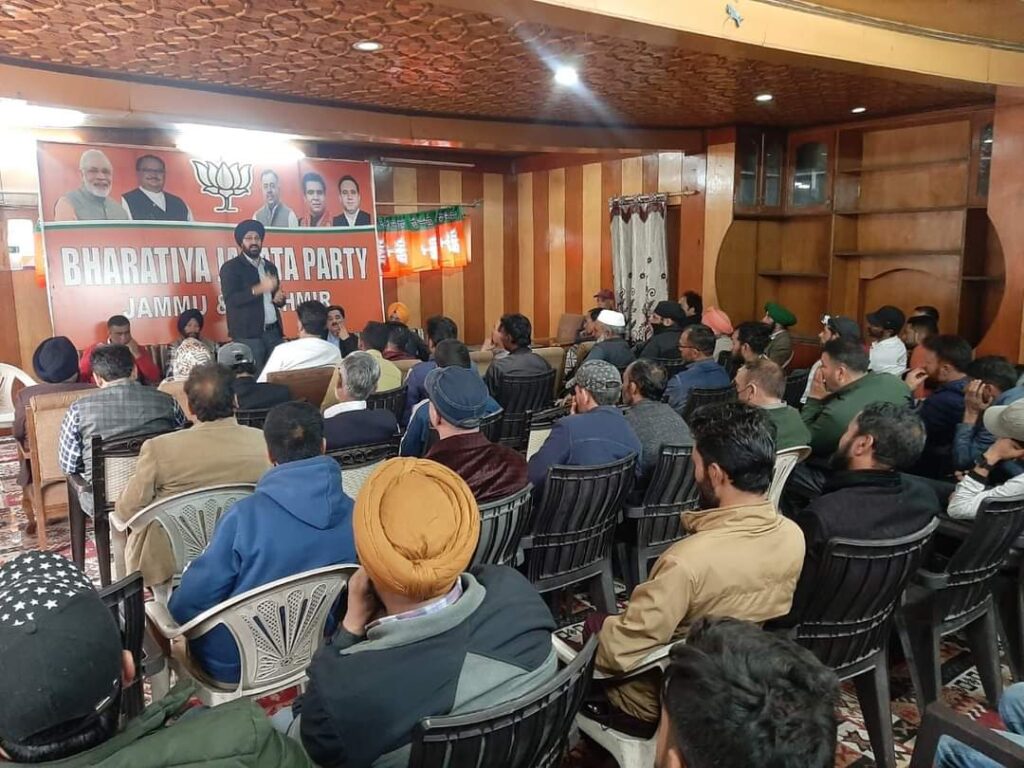 SRINAGAR, March 19: A meeting & Joining Program under the banner of Jammu and Kashmir "Minority Morcha" was held on Thursday at S-1, Church Lane Srinagar of Central Kashmir, under the Chairmanship of Ranjodh Singh Nalwa, President BJP Minority Morcha J&K. Nalwa was accompanied by BJP District President Srinagar, Ashok Bhat, BJP Office Secretary Kashmir, Salinder Singh and UT Office Bearers of BJP Minority Morcha Kashmir and office bearers from Srinagar.
Ranjodh Singh Nalwa besides the party leadership Welcomed the people who joined BJP on this occasion. Nalwa while speaking in the joining program said, "people understand well the policies of the Union Government as also the discipline of Bharatiya Janata Party(BJP) for which people have enthusiastically showing their interest to become part of the March of the party for progress and prosperity of Jammu and Kashmir".  He further stressed on the party workers to redouble their efforts to reach out to maximum people with the developmental agenda of BJP, " work tirelessly to strengthen the Party and aware them about the policies and programs of the central govt," he further added.
"BJP Minority Morcha UT President Ranjodh Singh Nalwa is currently on a five-day tour to Kashmir Valley with effect from 16 March 2023. Besides mass contact programs, he has been addressing Public meetings and is listening their grievances as well," a senior party leader said here Sunday.
Meanwhile, Nalwa visited Arifa Khan's family at her home in Chadoora of Badgam district to express solidarity with the affected family in hour of their grief. Notably, a 30-year-old woman Arifa Khan was reportedly mercilessly killed and her body was chopped into multiple pieces few days back.
Nalwa also addressed a public meeting in district Bandipura. During his visit to the district, he listened the grievances of the public and assured that their problems would be put before concerned authorities for timely resolution. In this connection, he called upon DC Bandipura and sought his intervention for redressal of the issues being faced by the people.