Empowerment of women key to Transformation of society: DC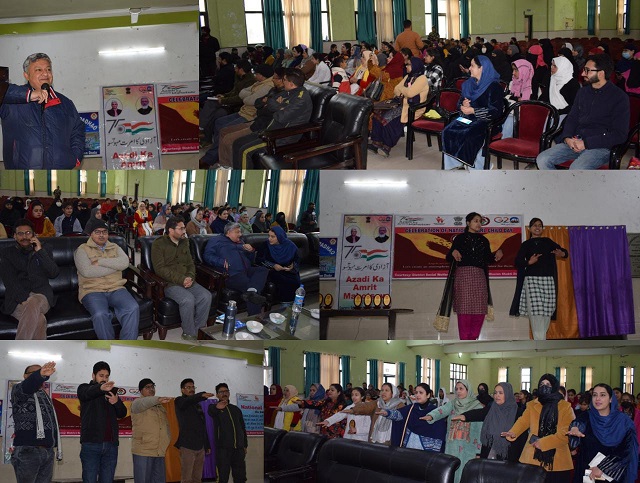 DODA, January 24: Mission Shakti Doda, in collaboration with the District Social Welfare Department, on Tuesday organized an impressive programme here in the Community Hall   to mark the celebration on National Girl Child Day.
The programme was chaired by Deputy Commissioner, Vishesh Paul Mahajan and attended by Chief Education Officer, Principal DIET, DIO DIPR, DSWO, Incharge Mission Shakti , Girl Students and women from all walks of life.
The speakers threw light on the protection of rights of the girl child and initiatives of the Government taken in this regard. A signature campaign and cultural programme drew the attention of the audience towards the importance of girl education and empowerment for a progressive society. A   painting competition with the theme "Save the Girl Child" and Menstrual Hygiene' was also held on the occasion.
Girls from Nari Niketan presented a skit titled "Save the Girl Child."
During the programme, Girl achievers from across the district were felicitated by the DC and other dignitaries in the programme.
The girls from Nari Niketan and other schools felicitated in the programme included Shehnaza Banoo, Taiba Anjum, Meenakshi Goria, Savita Sharma, Simran Rakwal, Faiza Taben, Sanjna Bhutyal, Komal Sharma, Sahila Banoo, Shilpa Sharma and others.
In his address, the DC said 'Transformation of the society can be achieved only with the empowerment of women and their active participation in decision making.'   He stressed upon the girls to prove their metal and excel in every field, be it education, research, politics, commerce etc.