Washington [US], January 21 (ANI): Pop icon Madonna is talking publicly about the hardships of raising six children! The legendary pop icon acknowledged that it was challenging to balance her job and having children at the same time.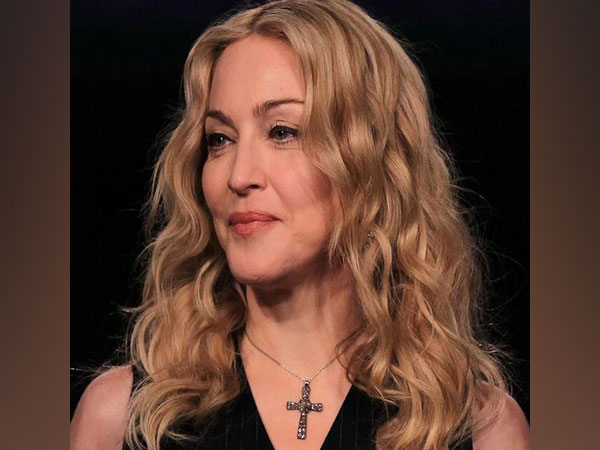 "It was the hardest thing, the toughest battle… Even today, I struggle to understand how to be a mother and do my job," Madonna said during an interview as quoted in a report by Fox News. "However it goes, whoever you are, having children and raising children is a work of art," she remarked.
"Nobody gives you a manual. You have to learn from your mistakes. It's a job that takes a lot of time, and it's tiring because there's never rest."
According to Fox News, a US-based news outlet, Lourdes Leon, the singer's daughter with Carlos Leon, is their eldest child. She and her ex Guy Ritchie also have two boys together, Rocco Ritchie and David Banda. She also has identical twin daughters Stelle and Estere Ciccone, as well as a daughter Mercy. Her four youngest children were adopted by the mother of six.
Despite having to deal with the challenges of parenting, Madonna is pleased with how imaginative each of her kids is. "The thing that makes me happiest is seeing how each of them has found their creativity. I have never encouraged my daughter Lola to make music or my son Rocco to paint," she told the media outlet as quoted in a report by Fox News.
"But I've always exposed them to art, to music. I'm happy with how they are today, and I'm proud of their work." The 64-year-old pop icon admitted that "growing up with a mother like me is a challenge."
The singer of 'Material Girl' announced earlier this week that she would be touring 35 cities.
Beginning in July 2023 in Vancouver, British Columbia, 'Madonna: The Celebration Tour' will also make stops in Chicago, New York, Miami, and other cities. Before moving to Europe for an extra 11 concerts, she will wrap up her U.S. tour in Las Vegas.