Youth Awareness Camp under Mission Youth witnesses enthusiastic response from local youth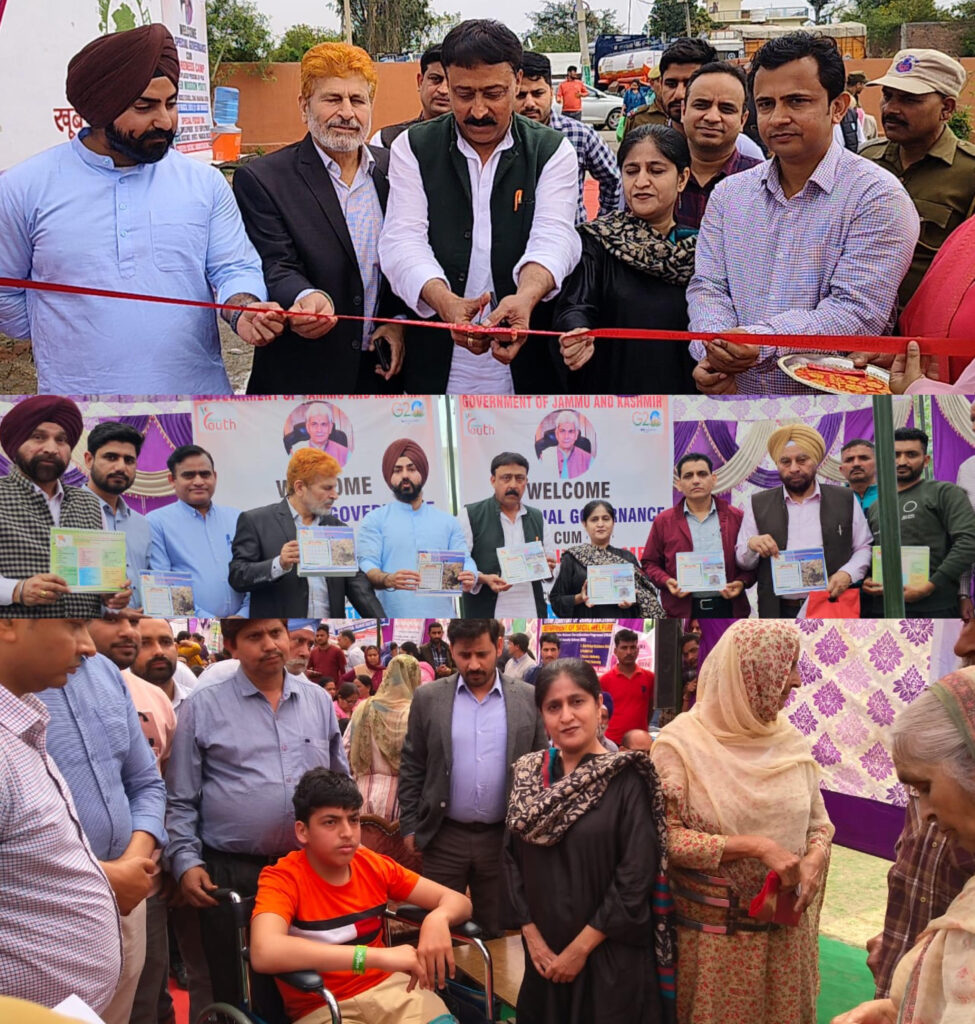 KATHUA, March 19: The Kathua edition of LG's Special Grievance Camp for displaced persons of PoJK was held at GMS Chak Sheikhan in the district headquarters where community members turned up in large numbers. The camp aimed to address issues concerning the displaced from PoJK and provide them with necessary support and assistance in availing various government schemes.
Vice Chairman DDC Kathua, Raghunandan Singh formally inaugurated the special camp. ADDC, Ankur Mahajan, CPO, Uttam Singh, ACR, Vishav Pratap Singh, Member PoJK DP Welfare Association, Damanjeet Singh and other members of the community were present on the occasion.
Raghunandan Singh said that the initiative was a great platform to deliberate upon issues related to DPs of PoJK where both administration and community members could come together to find solutions to long-pending problems. He appreciated the district administration for successfully organising a Special Governance cum Youth Awareness Camp of this scale which he said would open an array of opportunities for DPs of PoJK and youth of the district.
During the camp, district officers disseminated information about various government schemes and attendees appreciated the efforts of the LG-led government for addressing the grievances of displaced persons.
Earlier, deputations from various communities submitted a memorandum of demands to ADDC and urged the administration to ensure resolution of their demands and grievances. ADDC Kathua informed that the district administration would come up with similar camps at block and tehsil levels to provide doorstep public service delivery to DPs and carry out proper hand-holding to uplift their socio-economic conditions.
On the occasion, stalls were set up by different departments exhibiting their schemes and programmes. Special stalls for self-employment opportunities were set up as part of revitalisation of youth clubs under Mission Youth. Sports activities were also held where youth from the district participated enthusiastically exhibiting team spirit and sportsmanship.
Later, community members of DPs were given sanctioned letters for pensions, wheelchairs & hearing aids, tabs, sports kits, Ladli Beti passbooks, PMMVY cards and disbursement letters under Tejaswini Scheme of Mission Youth to eligible beneficiaries.