Condemns murderous attack , seeks stern action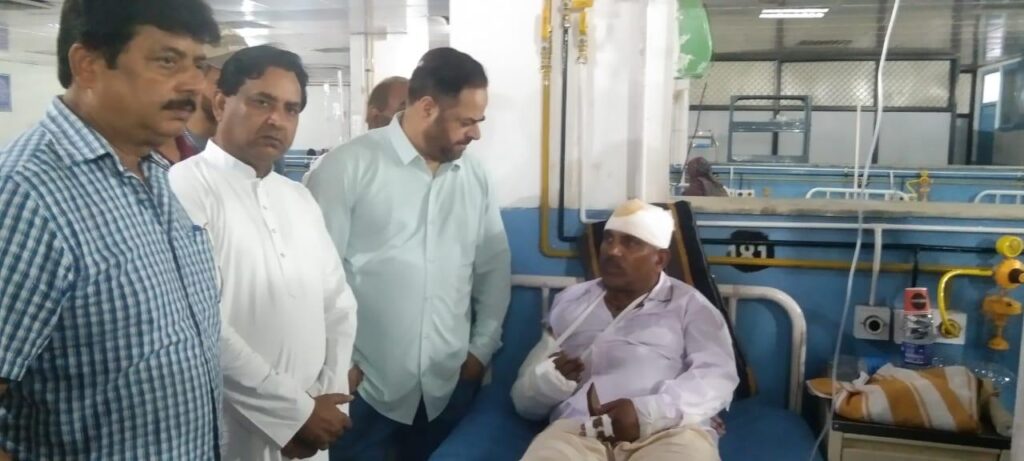 JAMMU, May 24: JKPCC Chief Shri Vikar Rasool Wani, alongwith Senior Congress Leader Shri Vinod Sharma,   Narinder Gupta and Chief Whip Corporator  Shri Dwarka Choudhary visited GMC Hospital Jammu to enquire about the condition  of Mr Rashpal Bhardwaj who got severe head and arm injuries in a murderous attack, last evening. 
Wani strongly condemned the murderous attack on party corporator JMC (Ward No.72),  Mr.Rashpaul Bhardwaj, yesterday evening and called for tough measures against the culprits. He demanded that   authorities should take  stern action against the culprits, as per law. 
The authorities failed to ensure the safety of elected person, even after intimation about the risk to his and his family  in an application forwarded to police on 3rd May & his house was burnt  by offenders, he was attacked & injured seriously. 
This shows how concerned authorities failed to ensure the safety of the elected corporator,Wani added.
Wani characterized Shri Bhardwaj as a gentleman and termed the attack as a serious matter and hoped that police shall act swiftly & arrest the culprits. He prayed for his early recovery.
He sympathised  with  Mr. Bhardwaj and assured him the  party stands with him during this tough time.
(NOTE: PRESS RELEASE PUBLISHED AS RECEIVED)