Sydney [Australia] May 23 (ANI): Famous Australian singer Guy Theodore Sebastian was delighted to meet Prime Minister Narendra Modi on Tuesday and said that it was an honour to meet him and shared that they both talked about his mother, who is from Kanpur and also discussed other topics.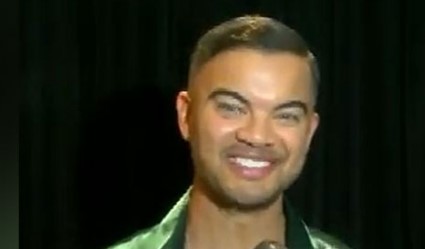 Sharing his experience of meeting PM Modi, Sebastian said, "It is an incredible honour to meet his excellency. We talked about a whole bunch of things. He was so warm and kind and listened to everything with such respect. We talked about music and he showed me a song which has gone viral, called 'Naatu Naatu'. So, it's something that I am going to go and learn. We talked about my mother who is from Kanpur."
PM Modi is on a three-day visit to Australia. The Australia visit is on the last and final leg of PM Modi's three-nation tour. This is the Indian PM's second visit to the country after 2014.
Guy Theodore Sebastian, was the winner of the 'Australian Idol' in 2003 and his debut single, 'Angels Brought Me Here' received a lot of positive responses and was among the highest-selling song in the country from 2000 to 2009.
He also judged Australia's TV reality show, 'The X Factor' from 2010 to 2012. Sebastian also worked with a number of notable American musicians, including Brian McKnight, Robin Thicke, Steve Cropper, John Mayer, Jordin Sparks, Eve and Lupe Fiasco.
He gained a lot of recognition for his music and received 34 ARIA Award nominations, winning seven including Best Pop Release and Best Live Act.
Prime Minister Narendra Modi arrived in Sydney on Monday as part of the third and final leg of his three-nation visit after concluding his visit to Papua New Guinea.PM Modi was received by Australian High Commissioner to India Barry O'Farrell and other officials upon his arrival in Sydney.
He also met different Sydney-based CEOs and highlighted "transformative reforms and initiatives" taken by his government and India's credentials as one of the most preferred major economies for foreign investments in the world. PM Modi also interacted with certain prominent figures of the country including artists and those working in science, artificial intelligence, art and music.