New Delhi, Mar 18 (PTI) " I'm amazed that I've lived this long," Hollywood star Lance Reddick, who died early Friday in Los Angeles, told PTI earlier this month ahead of the release of his film "John Wick: Chapter 4".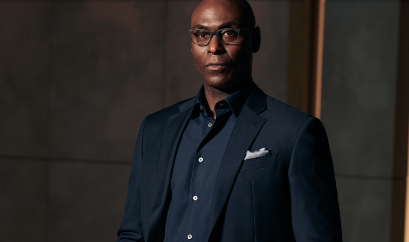 It was in reference to his role as hotel concierge Charon surviving the dramatic plot twists in the film series, which has plenty of bloodshed, violence and murder. But the words of the 60-year-old whose sudden death has stunned the American film industry and his colleagues echo, almost like a prophecy.
"It's ironic for me to say after this film that I'm amazed that I've lived this long… It's interesting because when I read the script for this last film I was still shocked at just how many people die. I think it's gonna be a record," Reddick told PTI in a virtual group interview, among his last media interactions.
Known for his appearance in major TV series like "The Wire", "Fringe" and "Bosch", Reddick was found dead at his Studio City home on Friday morning, American media reported.
He was busy promoting his newest film, "John Wick: Chapter 4", the latest part in the Keanu Reeves-led franchise that releases next week, in the days before his death.
The "John Wick" series centres around the eponymous assassin played by Keanu Reeves. Among the few characters who survived the carnage of every installment was Reddick's Charon and his co-star Ian McShane, who plays Winston, a close friend of Wick and the owner of upscale New York hotel The Continental.
The action franchise started with 2014's "John Wick", about a retired assassin who returns to the world he had left behind to avenge the killing of a pup which was a final gift from his deceased wife.
In the subsequent movies — "John Wick: Chapter 2" (2017) and "John Wick: Chapter 3 – Parabellum" (2019) — new characters have been routinely introduced and killed towards the end but Winston and Charon stay on.
The USP of the franchise is the script and its balletic action sequences, which remain unparalleled in the American action genre, Reddick said.
"It all started with the first one. The first script was so tight for an action film. It was so character driven and there were so many interesting and compelling characters and the world that it created, which you didn't really quite understand, but you understood enough to be really intrigued and wanting to find out more.
The actor, who mostly played a man in uniform, also recalled shooting for the first movie back in 2013 and how he was in awe of superstar Reeves.
"I remember my first scene with Keanu in the first… He came into the lobby of the hotel and stopped halfway at a distance. And he just stared at me and it was chilling because it seemed like his eyes almost went black and that he looked through me. I thought 'holy….', I won't say that word. This guy is that character and he's scary. But Keanu, the human being, is not like that at all."
What was most fun for Reddick was exploring the relationship between Charon and Winston, he said.
"In terms of the story, from the beginning of the first film to the end of the last one, I don't think a lot of time has gone by.
"But what's so interesting, and so much fun for me to play are the two things — you see how deep and loyal Charon's relationship is to Winston, and you find out why he is this kind of taciturn, exquisitely gentlemanly man in this world. It's because he's also a f***ing badass," the actor said.
Many former colleagues paid tribute to the actor, popular as the straitlaced Lt. Cedric Daniels on the hit HBO series "The Wire" and Chief Irvin Irving in "Bosch". His other credits include shows such as "Fringe", "Lost" and "Oz".
The actor studied music composition and earned a Bachelor of Music from the University of Rochester. He moved to Boston in the 1980s and earned a Master of Fine Arts from Yale in 1994.
"John Wick: Chapter 4" is scheduled to hit theatres in India on March 24 through Lionsgate.
In a statement, released in American media, director Chad Stahelski and lead star Reeves, dedicated the upcoming film to Reddick.
"We are deeply saddened and heartbroken at the loss of our beloved friend and colleague Lance Reddick. He was the consummate professional and a joy to work with. Our love and prayers are with his wife Stephanie, his children, family and friends.
"We dedicate the film to his loving memory. We will miss him dearly," they said.
Co-star Ian McShane said he is in "total shock and disbelief".
"Lance was a wonderful human being and a wonderful colleague. My deepest condolences, peace and love to his wife, Stephanie, and all his family," he added.
Besides "John Wick: Chapter 4", Reddick will also make an appearance in the upcoming "John Wick" spinoff "Ballerina", headlined by Ana de Armas, as well as series "Percy Jackson and the Olympians".