DODA, Jan 21: Idrees Lone today assumed the charge of General Manager (GM), District Industries Centre (DIC) Doda, in addition to his own duties. He is presently posted as Deputy Director, District Employment & Counselling Centre Dod.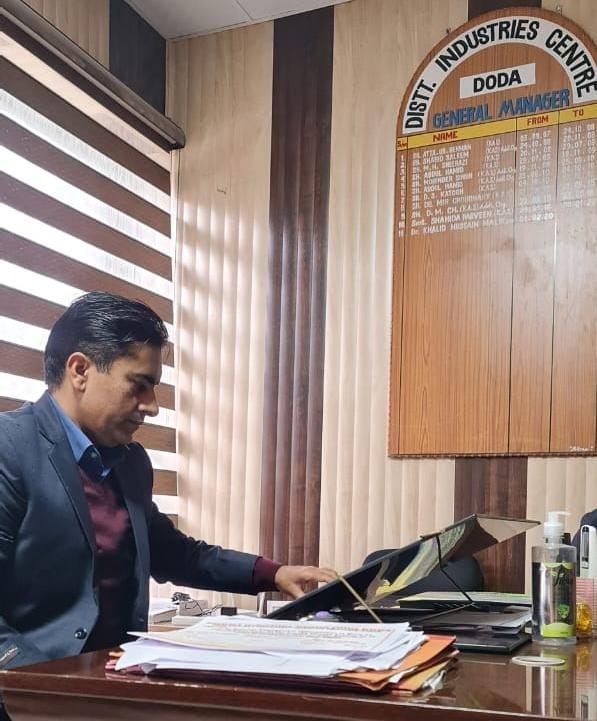 An order to this effect was issued by the Industries and Commerce department, vide Government Order no. 22-JK(IND) of 2023 dated 18/01/2023.
Idrees Lone has served in the district in many capacities. He has been BDO, Tehsildar, DPO, Dy. DEO and ACD in the district before being posted in the DE&CC Doda as Dy Director. Idrees is known for his thorough gentleness, steadfastness, and hard work.
Soon after joining the office, he took stock of the working of the department, especially the achievements with regard to the cases sponsored, disbursement achieved, and employment generated in the district during the current financial year 2022-23 under PMEGP. He stressed on the staff working under his control in DIC Doda, to motivate and hand hold the unemployed youth for self employment initiatives being made available for them by the government.