Washington [US], January 22 (ANI): Thanks to Lana Wilson's bombshell film 'Pretty Baby,' which made headlines after its global debut due to fresh disclosures from Brooke Shields involving abuse and her openness in discussing her "ridiculous" battle against Tom Cruise over postpartum depression, Shields is the talk of Sundance.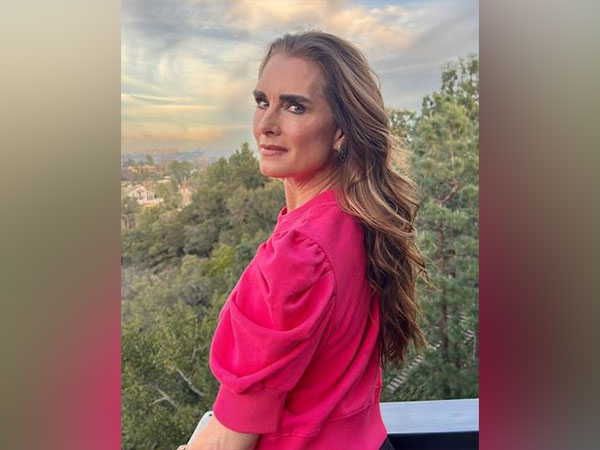 Shields was fairly candid while visiting the Audible Variety Studio at Sundance. Teri, the actor and supermodel's former manager, whom she eventually fired, opened up about her complicated relationship with her mother. According to Variety, a US-based news outlet, Shields' mother was her compass from birth. Still, she also had a severe history of alcoholism that was very openly discussed in the shock tabloid culture of the early 1980s. Young Brooke was driven into early maturity because of the codependency of the Shields ladies. Shields discussed feeling responsible for preserving her mother's life in the documentary. Shields' childhood friend, the actress Laura Linney, remembered how she and Brooke used to hide in shadowy places when Teri would return from the bar after a night out and wait for her to pass out before coming out.
Shields hired a team to pack up and clear out the office she shared with Teri over the course of a weekend when she wed tennis player Andre Aggasi in 1999, a guy she described as being as "controlling" as her own mother (including archives of her iconic clothes and magazine covers). Teri discovered she had been let go when she arrived for work on Monday to find the place empty. (2012) Teri passed away.
"You don't ever recover from losing a parent," Shields said at the Variety Studio presented by Audible at Sundance. "It's a primal thing. You learn to put it in a different place in your heart. I also said goodbye to her every time she drank. She wasn't present. I knew who she was capable of being because it was in there… I feel sad that she's missing out on this. She's probably looking down saying, 'I didn't get enough screen time."
"Pretty Baby" examines Shields' horrifying sexualization, which started when she was 9 years old, her subsequent successful modelling and acting career, and the important debates she ignites about what society expects of women. Following its international premiere at Sundance, the movie received a standing ovation.