New Delhi, Jan 12 (PTI) Actor Anshuman Jha says he wanted to incorporate the "rawness" of South East Asian martial art films such as "Ong Bak 2" in his upcoming action film "Lakadbaggha", which revolves around a martial arts master moonlighting as a saviour of animals.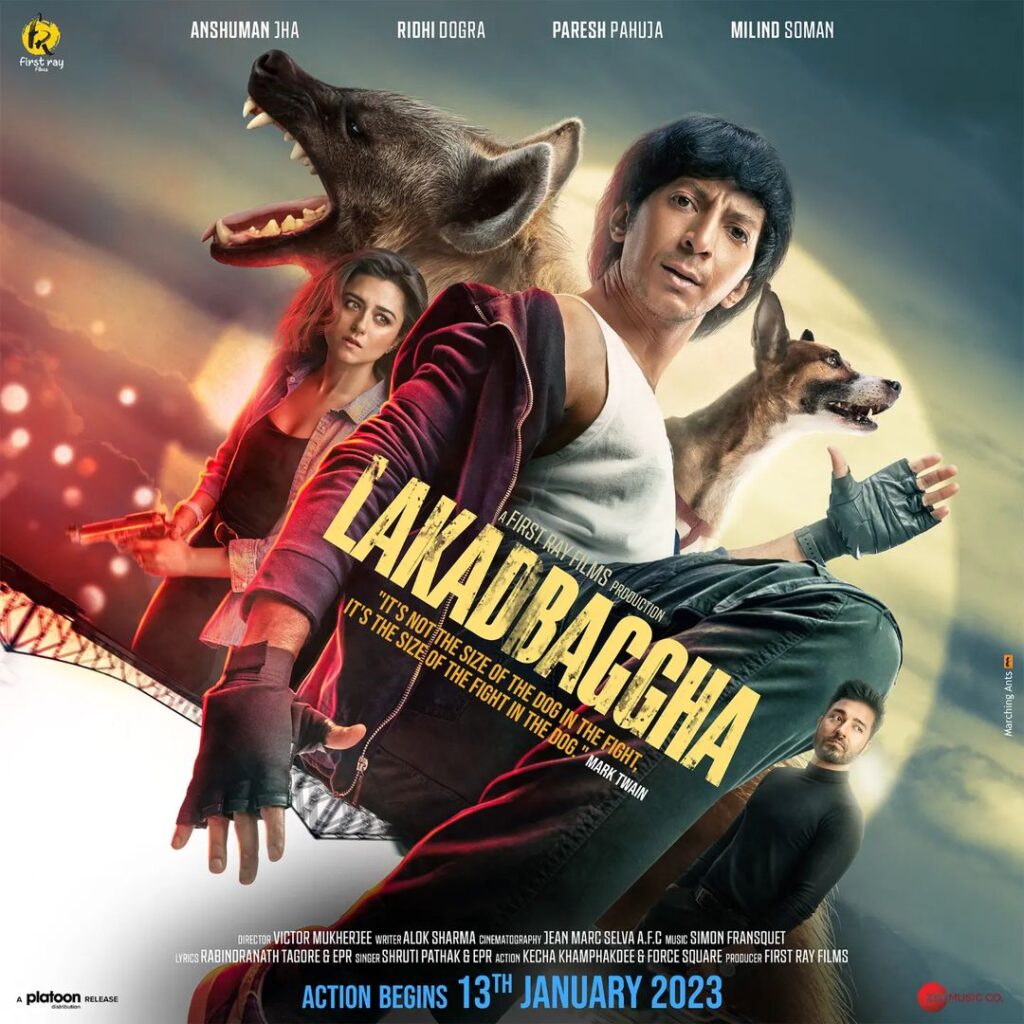 That's why he approached New York-based Tsahi Shemesh, who has trained "Avengers" cast in the Israeli martial arts form Krav Maga, and Thai action director Kecha Khamphakdee.
Khamphakdee starred in the hit Tony Jaa-starrer "Ong Bak 2: The Beginning" (2018) and is known for his stunt work in action spectacles such as "Baaghi 3", "Baahubali 2: The Conclusion", and "Ponniyin Selvan: Part I", boarded "Lakadbaggha".
Jha, who plays the protagonist Arjun in the Kolkata-set movie, said the team needed to strike a delicate balance of action and entertainment along with a message in the film and for that Krav Maga was the perfect martial arts form.
"I'm a huge fan of South East Asian films, especially the way they do action. It's a raw, gritty, street fight. I like action to be like that because in reality when you get into a fight that's what happens. It's very less choreography and the only martial arts form that can technically implement that is Krav Maga. Because there is art and rawness in it.
"Tsahi Shemesh, who has trained the Avengers cast, trained me in Krav Maga in New York. There is, of course, Kecha Khamphakdee, who got his whole team down very kindly and I'm forever grateful to him. He didn't need to but he did because he loved the script," the actor told PTI in an interview here.
Inspired by real events, "Lakadbaggha" is an action vigilante film revolving around illegal animal trade. It also features Milind Soman, Ridhi Dogra, and Paresh Pahuja.
Describing the film as his "love letter" to animals, Jha said the movie is a must-watch as it links the reality of illegal animal trade with slick action pieces to drive the message home.
"Our endeavour in making this film is to tell you that there is something real and tangible that is happening in the world and entertain you while we are at it," said the actor, known for films such as "Love Sex Aur Dhokha" and "Angrezi Mein Kehte Hain".
"Lakadbaggha" will hit the screens on Friday.