JAMMU Jan 21: Ex-MLC & J&K BJP Spokesperson Girdhari Lal Raina accompanied by J&K BJP Secretary Veenu Khanna, listened to the grievances of a large number of people from different areas of Jammu at BJP headquarter, Trikuta Nagar, Jammu.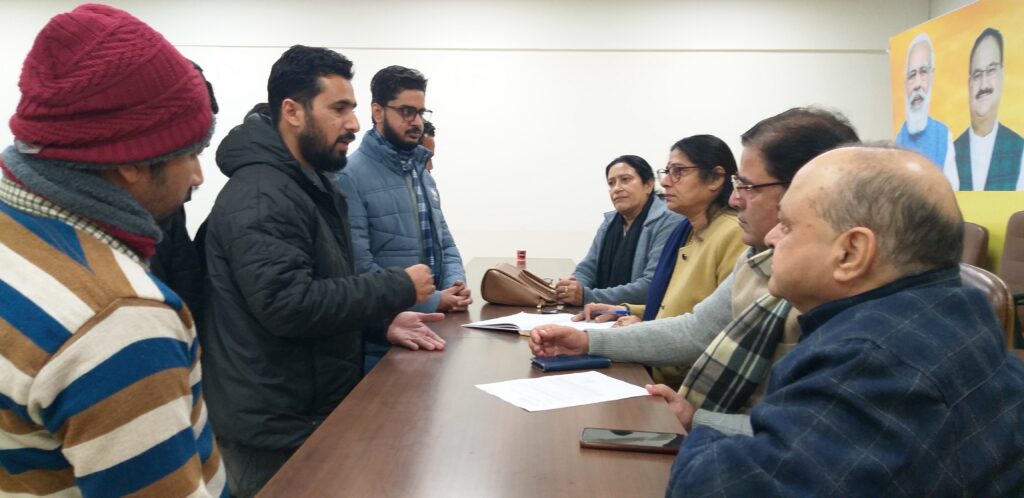 J&K BJP Additional Treasurer Prem Gupta and State Executive Member Shailja Gupta were also present on the occasion.
The people in deputations as well as individually from various areas of region reached party office, narrated their woes and shared their grievances related to different departments like PDD, PHE, PWD, Health etc.
BJP leaders took up their problems with the concerned officials of the departments and many problems were resolved on the spot to the satisfaction of the aggrieved persons.
BJP leaders, while listening to the public grievances, said that people in massive number have shared their various issues and the party leaders have tried to sort out their issues by talking and writing to various departments.