KATHUA, January 25 : National Voter's Day was celebrated with great fervor at GDC Billawar. The programme was organised in collaboration with NSS Unit and Department of Political Science, GDC Billawar.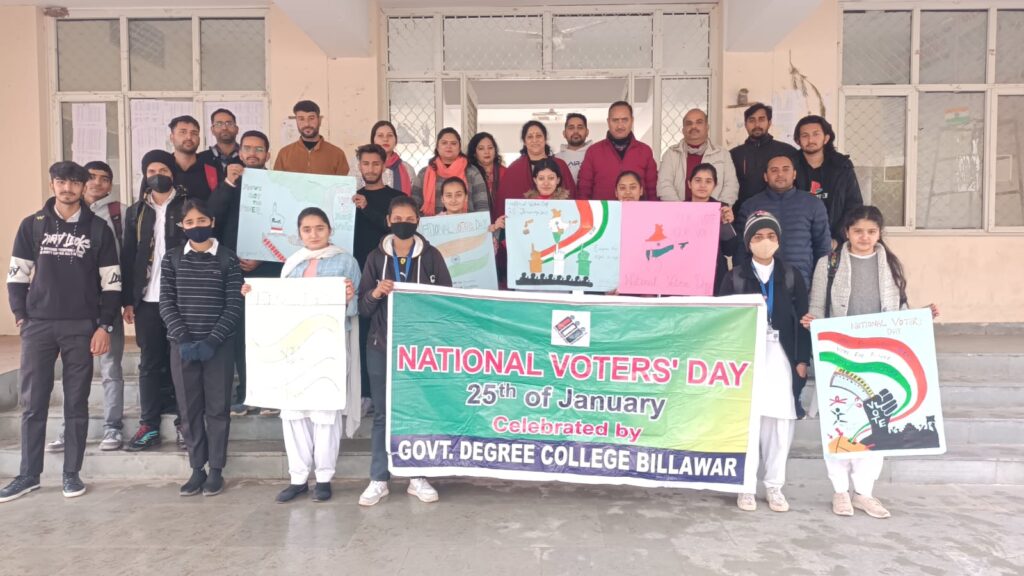 On this occassion, Poster Making Competition was organised in which more than 10 participants took part actively.
After the announcement of the result, a pledge was taken by all the faculty members along with the students.
Principal, GDC Billawar Prof Anita Jamwal addressed the students about Universal Adulthood Franchise and motivated them to cast their votes as it is their fundamental right to exercise.