Ghazipur (Uttar Pradesh) [India], January 22 (ANI): In a major blow to gangster-turned-politician, Mukhtar Ansari, the police registered a murder case against him in connection to the 2001 'Usri Chatti' gang war incident.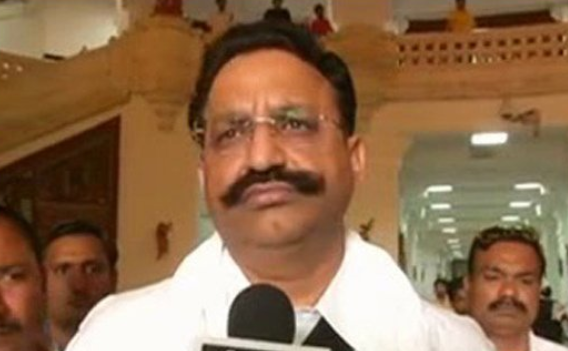 A case under section 302 of the Indian Penal Code (IPC) has been registered against Ansari at PS Mohammadabad in Ghazipur, officials said on Sunday. Earlier on January 18, Allahabad High Court dismissed the March 15 order of the Ghazipur MP/MLA Court, which allowed Ansari to be kept in a superior-class jail in Banda.
The order was given by Justice DK Singh while accepting the petition filed by the state government.
While giving the order, the court had said the order of the special court is without jurisdiction, and gangster, dreaded criminal Bahubali Ansari is not legally entitled to get a superior class in jail.

In the petition, the validity of the order of the special court MP/MLA Court of Ghazipur was challenged which allowed Ansari to be kept at the superior jail.
The state government had said that according to the UP Jail Manual 2022, the court has only the right to recommend the superior class, but the government only has the final right to accept or reject it.
The High Court has the right to send its recommendation to the State Government and the District Court District Magistrate. Under the Jail Manual, while providing this facility, the education of the undertrial prisoner, his conduct, the nature of the criminal incident, and criminal intent will be seen.

"Ansari has a long criminal history. He has 58 criminal cases registered. He is the leader of the gang. The offence is of a serious nature. The dreaded criminal cannot be given a superior class. The subordinate court has gone out of the jurisdiction and directed to give a superior class. The court has no right to give such an order," the state government said in the court.