It is not often that artists get the opportunity to represent their nation. But Tanya Dev Gupta was never ordinary. When any artist starts their journey, honing their skills is an important part and as the years of practice pass, taking the art and putting it center stage in front of an audience is a dream.

For Tanya, the stages she walks onto are as big as they can get.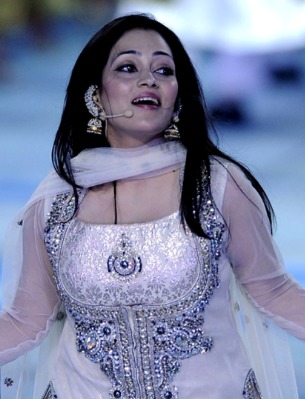 At a very young age, Tanya heard her mother and maternal grandfather croon beautiful melodies.

Their melodious voices enticed her to take on singing. The first time she sang, it was clear that she had inherited their natural talent for singing. She honed her skills and joined Natrang, a theater group with roots in Jammu, Jammu and Kashmir.

Performing in front of a live audience helped her overcome her nerves and boosted her confidence. Soon, the glittering diamond in the rough was taken under the wings of Prof. Baldev Singh Bali who helped her polish her skills.

After finishing her education in Jammu, she could no longer ignore the larger platforms waiting for her in Mumbai. She packed her bags and moved to the city of dreams.
That is where she got the opportunity to start training under Suresh Wadkar Guruji and Ustad Ghulam Ali ji. She flexed her experience and skill with theatre performances at the renowned NSD, Nandikar theatre, etc. She went on to receive a post graduate degree in Indian Classical Kirana Gharana.

A gold medalist national scholarship holder, she is also an "A" high grade artist of the All India Radio.

A versatile singer and actor, Tanya never shied away from the spotlight. It is no wonder then that as the years roll by, the spotlight gets brighter on the performer and playback singer who has carved a special niche for herself in the entertainment and music industries. When asked about the most prized moments in her illustrious career, she recalls tentpole moments in her career.

Many Indians can only dream of meeting the President of the Nation, however Tanya Dev Gupta had the honour of not only meeting former president Late Dr APJ Abdul Kalam, but also to be felicitate by him for the work she has done on various key issues including uplifting widows of the Indian Armed Forces, working on women empowerment and poverty alleviation.

Her passion for the causes leads her to take exemplary steps like donating half of her earnings to the Army Welfare Association. She proudly shares the photo of Dr APJ Abdul Kalam handing her a trophy.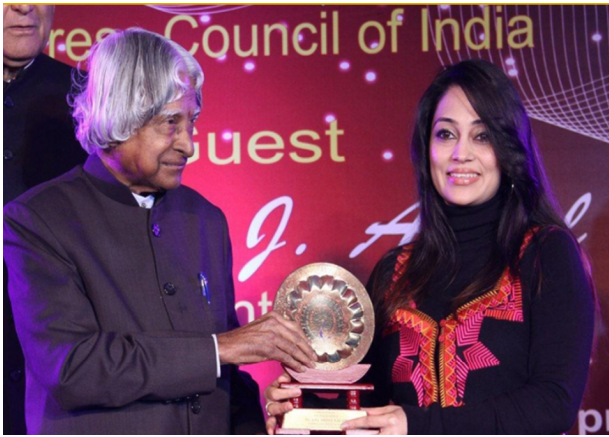 Another moment she recalls proudly is representing India at the closing ceremony of the Asian Games held in China with a record-breaking live audience of more than 1 Lakh people, which was the biggest extravaganza in the history of the event.

"Before, I was unaware that the opportunity to perform was on such a huge stage, but the minute I heard the thunderous applause of the audience, I knew I had a big opportunity ahead of me. I had a wonderful experience.
Recently, she was awarded with the Best Singer Award from Dadasaheb Phalke Icon Award Films Organisation. "I was surprised when the nomination was sent over," she says with a glint in her eyes.

Winning the award was not only a dream come true for Tanya Dev Gupta but it also
reaffirmed that she is on the path of stardom. "I am thankful to God and my listeners. It is because of them that my work is being appreciated.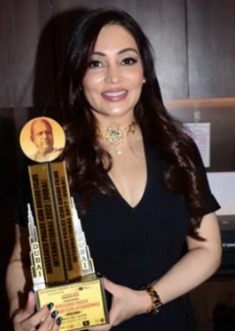 As the accolades keep pouring in, Tanya Dev Gupta's drive for work doesn't stop. She recently released two songs: "Kithe Nain Na Jodi," a melancholic and romantic song, and the other is 'Gal Sun Yaara,' a romantic Punjabi song.

She urges young budding talent to stick to the field and work with consistency. "Many social media platforms showcase talent where people can make reels and post them publicly," she adds. For Tanya, every day revolves around music. Her mornings echo with the practice of a classical raga.

She listens to Om chanting, country music and old music, which inspired her to follow the path of music. Her favourite song is 'Yuhi Baras Baras…' as she believes it makes your heart skip a beat when it is played. Being so inclined toward music, she believes in the connection of the soul to the almighty. She feels blessed when people appreciate her and her work.