Sat Sharma, Ashwani Sharma listen to the public grievances at BJP headquarter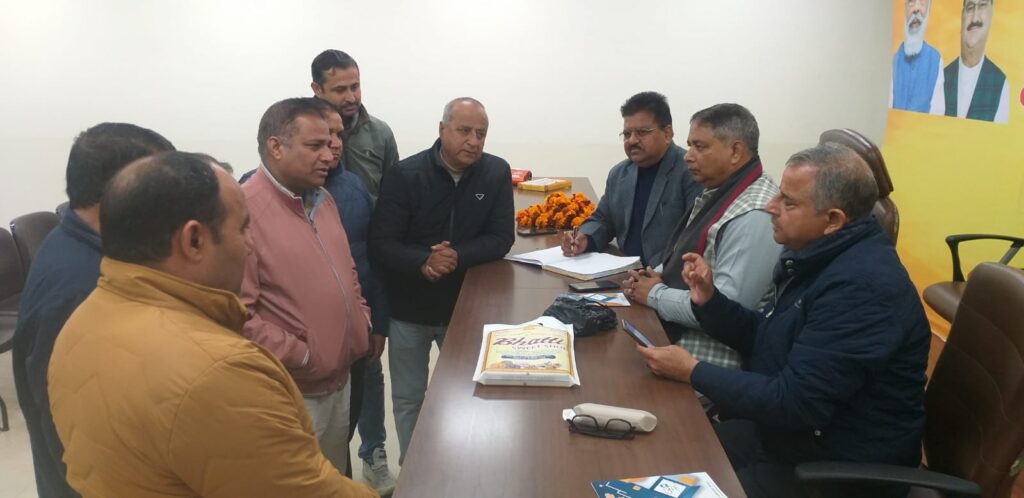 JAMMU, January 25 : For BJP, politics is a means to serve people and not to enjoy the power corridor, stated Sat Sharma, former J&K BJP President & former Cabinet Minister.
Sat Sharma (CA), accompanied by Ashwani Sharma, former MLA was attending to the public grievances at BJP headquarter, Trikuta Nagar, Jammu.
The BJP leaders listened to the numerous individuals and deputations from different parts of Jammu & Kashmir who visited the party office to represent the issues of their respective areas as well as their individual concerns.
Various issues presented in the camp related to the water, electricity, lanes, drains, roads, health, revenue departments, Ration issue etc.
Sat Sharma and Ashwani Sharma immediately discussed their issues with the concerned officers after which they assured them that their issues would be addressed soon. 
Sat Sharma, while speaking on the occasion, stated that the BJP was constituted on strong fundamentals of strengthening Bharat Mata and welfare of all the residents of Bharat, while nurturing our strong cultural ethos of universal brotherhood and devising ways to benefit the last person living in the most difficult conditions. These public grievance camps are serving the same purpose by listening and then solving the issues of the aggrieved people, he asserted.
Ashwani Sharma said that while all the issues represented by the people were appropriately recorded, many issues were addressed on the spot providing relief to the visiting persons; others were taken up with the concerned department officials for their quick disposal.
Library Incharge Prof. Kulbhushan Mohtra and other BJP leaders were also present on the occasion.