Mumbai, May 23 (PTI) Actor Fahadh Faasil's Malayalam movie "Pachuvum Athbutha Vilakkum" will be available for streaming on Prime Video.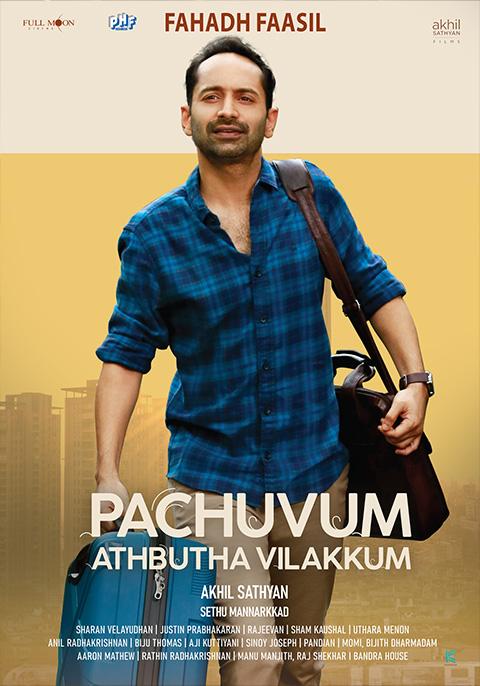 In a press release, the streamer said the comedy-drama movie will make its debut on Prime Video on May 26. It has also been dubbed in Tamil and Telugu languages.
Written and directed by Akhil Sathyan, "Pachuvum Athbutha Vilakkum" was released in theatres in April this year.
It narrates the story of a Mumbai-based middle-class Malayali businessman – Pachu, who travels to Kerala for an errand.
But during his visit, a series of unexpected events lead him to a lucrative opportunity, wrapped in even more surprises and twists than he could have imagined.
The film follows Pachu, as he embarks on this transformative journey of empathy, and love, while assisting a spirited senior in her noble endeavour.
Faasil said "Pachuvum Athbutha Vilakkum" will turn out to be "light and engaging watch for audiences of all ages".
"My character, Pachu, is an ordinary man, who lives an ordinary life but suddenly finds himself on this extraordinary journey, which changes his perspective of life and everything in it. The film is a beautiful story of an emotional journey, sprinkled with comedy, and drama," he added.
Sathyan recalled that when "Pachuvum Athbutha Vilakkum" landed in cinema halls in April, it received positive response from the audience and critics for its "unique story and exceptional performances" as well as for the "deep and meaningful message behind it".
"We realize that with the right intention, approach, and execution, films can move people. And we tried to do just that, with a delicate balance of comedy and drama. I am delighted that 'Pachuvum Athbutha Vilakkum' will reach an even wider audience when it premieres on Prime Video, and I can't wait for them to watch and enjoy it as much as I did while making it," he added.
The movie, produced by Sethu Mannarkkad, also stars Anjana Jayaprakash, Mohan Agashe, and Indrans in pivotal roles.