Amid climate change Nutri-Cereals could help face the challenges confronting the agri-food ecosystem: Director Agri.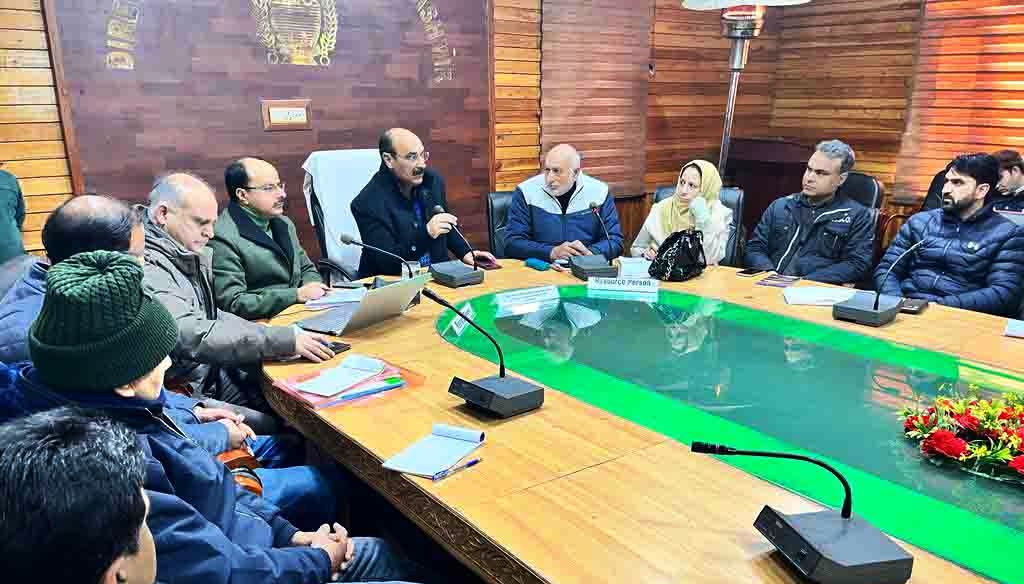 SRINAGAR, JANUARY 23: The Director Agriculture Kashmir, Chowdhury Mohammed Iqbal today inaugurated Divisional level training cum orientation programme on the promotion of millets & nutri-cereals in J&K UT under holistic development of agriculture and allied sectors at Agriculture Complex Lalmandi, here.
Speaking at the inaugural session of the training programme, the Director Agriculture underlined the importance of millets and nutri-cereals to the overall Agri-food ecosystem. He said the year 2023 has been declared by the United Nations as the international year of the millet.
Director Agriculture said that climate change is expected to negatively impact crop yield globally. He said that growing water use and raising temperature are the major factors that would impact many agriculture areas by 2025. He said that considering all these and other factors, millets could be the best option that could help us to face the challenges confronting.
He said that all cereals are rich sources of carbohydrates but millets also come with more protein, dietary fiber, iron and calcium content than rice and wheat. He said now these coarse grains are known as nutria cereals and steps are being taken by the department to increase awareness among the farmers and ensure more and more area under their (nutri cereals) cultivation.
The resource persons for today's programme Mohammad Ashraf  Bhat head division of plant Biotechnology SKUAST-K, Dr. Sajad Zargar Asstt. Professor plant biotechnology, Dr. Sajad Ahmad Wani Asstt. Professor division of food science and technology also expressed their views regarding the training programme.
Joint Director Agriculture (Ext) Mohammad Syeed Peer, Joint Director Agriculture (inputs) Farooq Ahmad Bhat, Joint Director Apiculture and Mushroom Tabasum Naaz, Officers of Agriculture department, SKUAST-K, KYK's among others participated in the training programme.