DODA, March 15: As a part of series of events being organised by Doda Police under Civic Action Programme, Senior Superintendent of Police Doda, Abdul Qayoom, today visited Gandoh and inaugurated Martyrs Memorial Volleyball and Cricket Tournament at Kahara and Gandoh in the memory of Police martyrs who have laid down their lives for the unity, dignity and sake of the Nation.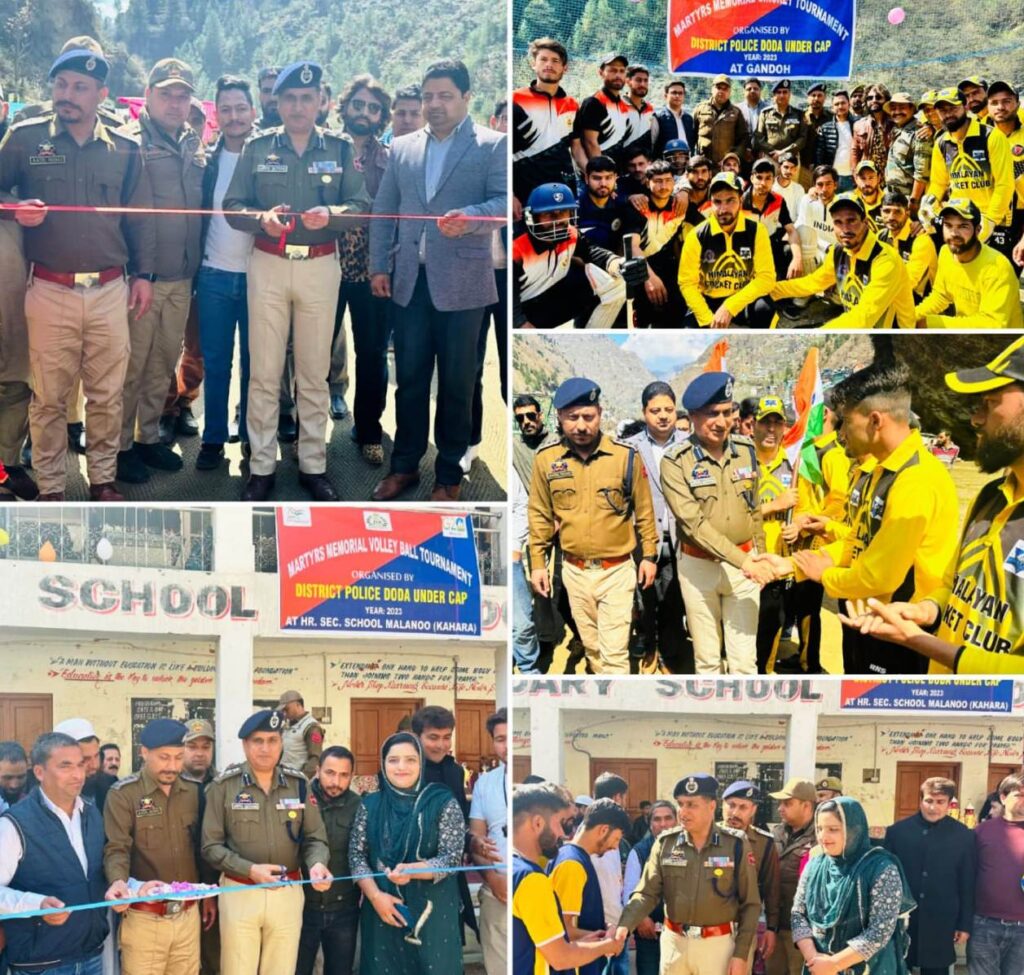 SSP Doda in his address congratulated the participating teams and other participants for their enthusiastic participation in the tournament. 
He said that it has been endeavor of District Police Doda to focus and involve the youth in sports activities organised every year under Civic Action Programme (CAP) which provides the local youth a platform and opportunity to display their talent in the field of sports and it also helps to maintain the physique of youth and keep them away from bad habits. He urged upon the youth to take part in sports activities actively besides concentrate on their academics.
At Gandoh, the inaugural Match of cricket tournament was played between teams Hamalyan Bhaleassa and Adil Eleven Changa (Gandoh) whereas another inaugural Match of volleyball tournament at Malanoo Kahara was played between the teams of Government Higher Secondary School Tanta Gandoh and Government Higher Secondary School Malanoo Gandoh.  
Fatima Bano BDC Chairperson Kahara, Arun Kumar Badyal, SDM Gandoh, Adil Rishu, SDPO Gandoh, Nisakul Haq, Tehsildar Gandoh, Ashfaq Hussain Tehsildar Kahara, Coy Commander 4 RR Gandoh, PRI functionaries and officers of Civil and Police administration attended the inaugural function.