Leh, Jan 21: As part of the ongoing 20-day Capacity Building of Masters/Teachers of Middle Schools and 30-day Content-based Mathematics Training of teachers of Middle Schools of Leh district, today DIET Leh organised sessions on various topics.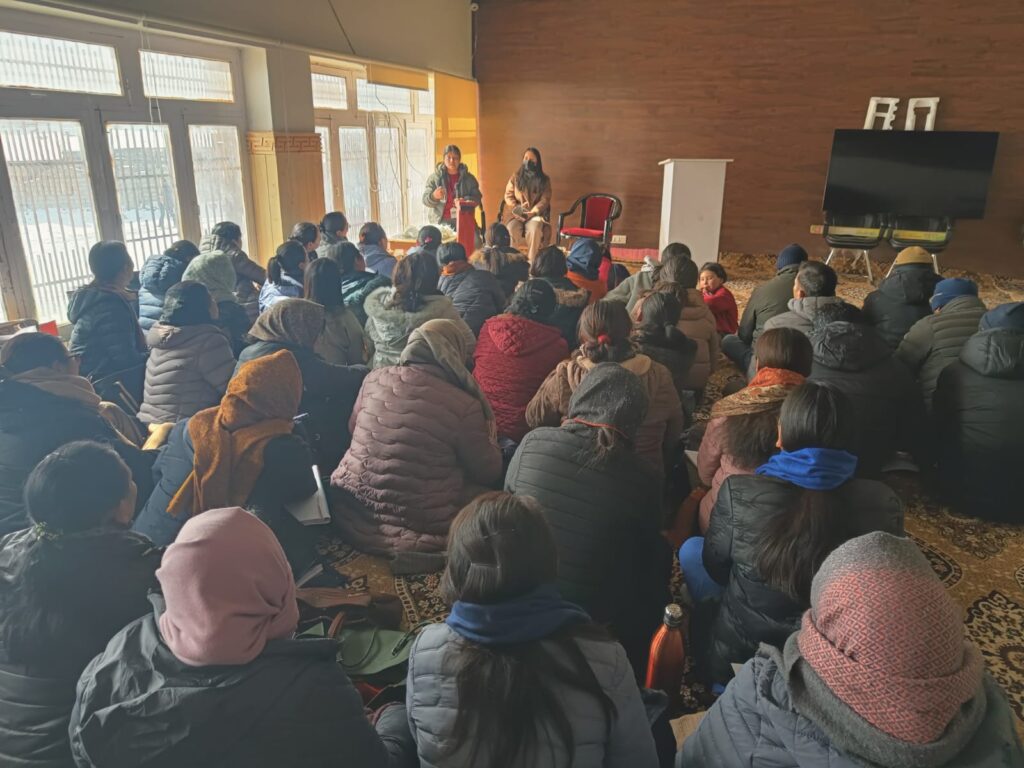 In the morning, JK Bank, Branch Manager Skalzangling, Anju Diskit led a session on Banking Literacy, and Lawyer Jigmet Angmo led a session on the Protection of Children from Sexual Offence (POCSO) Act.
Similarly, in the afternoon, Member Secretary, Juvenile Justice Leh, Mohd Ibrahim led a session on Child Safety, and District Social Welfare Officer Leh, Nilza Angmo led a session on Child Safety and Security.
DIET Leh organised the afternoon session in collaboration with the Office of the Chief Education Officer, Leh.
Around 150 masters/teachers participated in these sessions.