RAJOURI, March 14: Deputy Commissioner Rajouri, Vikas Kundal graced the inauguration of the latest Bank of Maharashtra branch in Jawahar Nagar, Rajouri. The event was attended by bank officials and local dignitaries.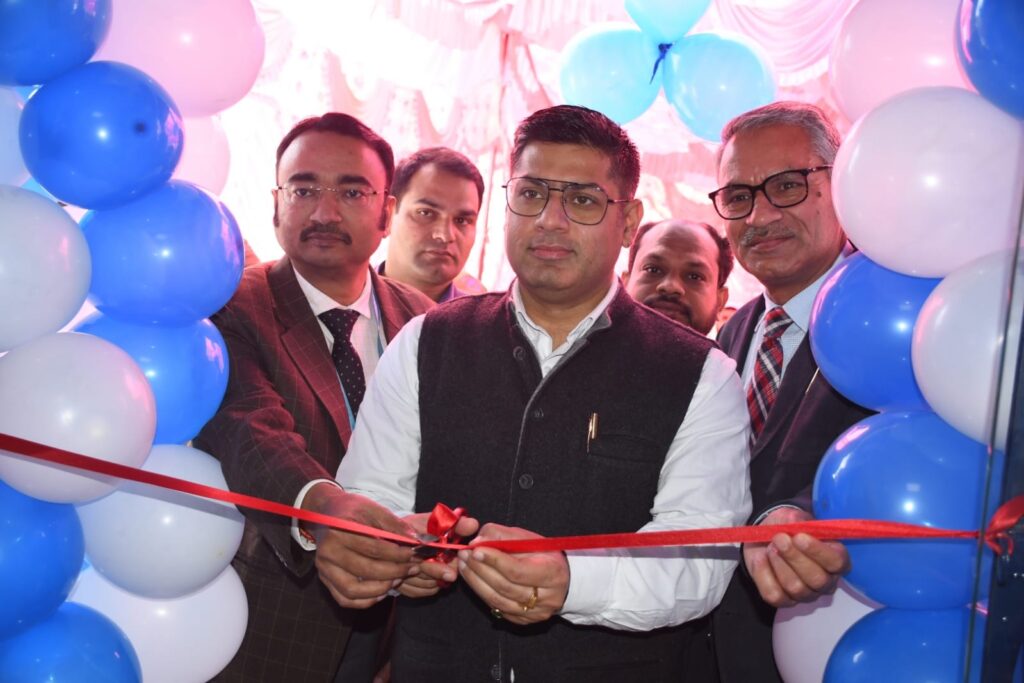 Deputy Commissioner lauded the efforts of Bank of Maharashtra in expanding its reach in Rajouri. He emphasized the significance of financial inclusion and access to banking services for the overall development of the district.
The new branch will offer a range of banking services to the residents of Jawahar Nagar and nearby areas, including savings accounts, current accounts, loans and other financial services.
Bank of Maharashtra officials expressed gratitude for the support provided by the district administration and pledged to continue their efforts in providing quality banking services to the people of Rajouri.
The inauguration ceremony was followed by a brief tour of the new branch where Deputy Commissioner and bank officials interacted with the customers and staff.
The opening of this new Bank of Maharashtra branch is expected to contribute to the growth of the local economy and improve the financial well-being of the people of Jawahar Nagar and surrounding areas. It is a significant step towards achieving financial inclusion and promoting economic development in the region.