POONCH, MAY 23: District Development Commissioner Poonch, Yasin M. Choudhary today reviewed progress achieved under developmental schemes of Rural Development Department here at a meeting held in conference hall of DC Office,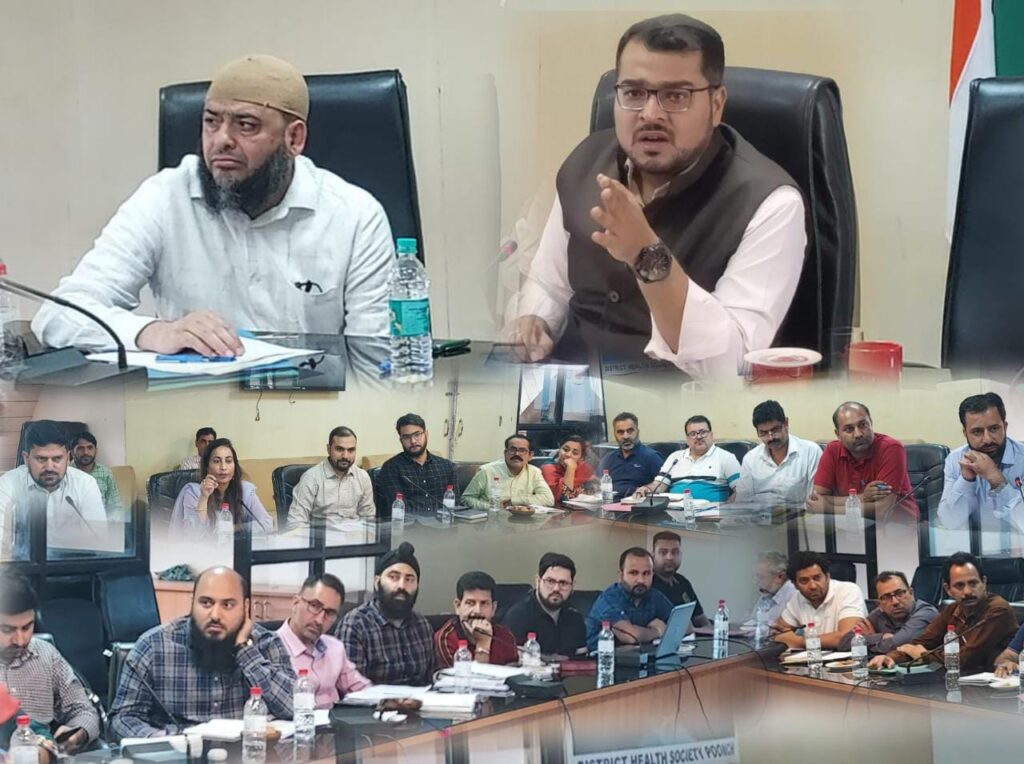 The meeting focused on the timely implementation and convergence of efforts to ensure optimum results on the ground.
At the outset, Additional Deputy Commissioner (ADDC) Sheraz ul Haq gave a detailed resume of  achievements registered under MGNREGA, PMAY and Swachh Bharat Mission schemes. The DDC directed RDD officers and officials to submit timely plans and increase person-days on priority basis. He further directed to extend the daily wage benefits to the maximum number of people and directed to ensure timely payment of wages.
Convergence of MGNREGA with other schemes for creating durable assets and Aadhar seeding of beneficiaries and Adhar based payment system (ABPS) was emphasized upon.
Regarding the PMAY scheme, the DDC directed for extending the benefits to most deserving persons on a priority basis and set 15th August  2023 as deadline for completing all Houses taken up under the scheme to realize the objective of Azadi ka Amrit Mohatasav (AKAM).
The DDC also emphasized on giving top priority to the Central Schemes as these reflect the vision of the Government of India.
The progress of the Swachh Bharat mission was also reviewed with the focus on completion of soak pits for liquid waste management, compost pits for solid waste management and IHHL units for achieving Open defecation free villages.
 The DDC directed ACD and all BDOs to display at least two or three activities in a week as a part of AKAM. The RDD officers and officials were directed  to register  contractors at Panchayat level and make them aware about execution of works timely. 
The meeting was attended by Additional District Development Commissioner Poonch,  Sheraz ul Haq, Assistant Commissioner Development,  Abid Hussain Shah, Assistant Commissioner Panchayat, Naheem Un Nissa Bhatti,  DPO XEn, Assistant Director Planning, and all Block Development Officers and other officials of RDD.