KATHUA, MARCH 14: To ensure fair and smooth conduct of JKSSB Exams (CBT mode) scheduled to be held from 16th March to 5th April 2023, the Deputy Commissioner Kathua, Rahul Pandey today chaired a meeting of concerned officers to review arrangements put in place at the designated examination centre in the District.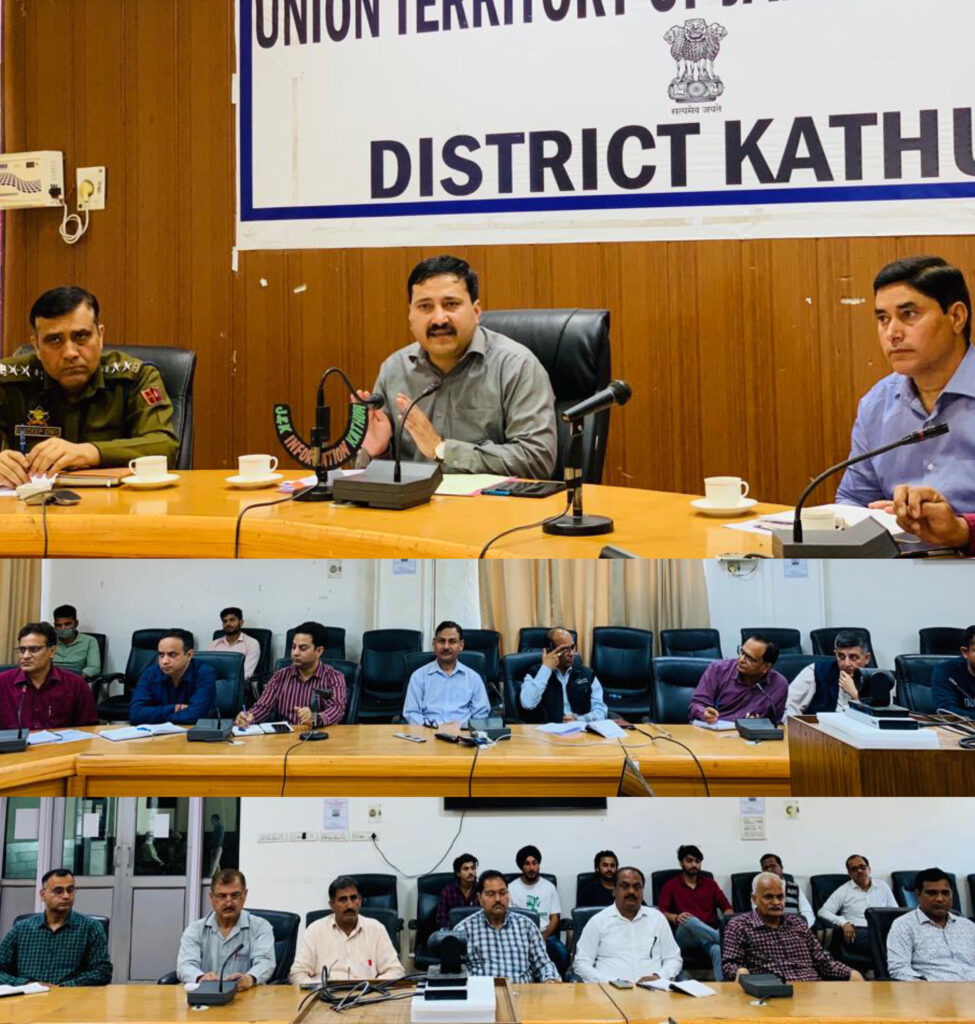 At the outset, a detailed discussion was held in order to ensure smooth, fair and transparent conduct of JKSSB Exams.
The DC stressed on ensuring robust arrangements at the designated exam centres and taking necessary measures with regard to power supply, availability of drinking water, seating arrangements, security, law and order and other related issues. He also called upon the concerned officers to ensure proper functioning of computers in exam Centre along with deployment of computer knowing staff of the school education department and other Government employees to check the operation of gadgets.
The DC also emphasised upon the designated Observers to personally visit the examination centre and take first hand appraisal of the available amenities and resources. He also called for proper conduct of Mock Drill at identified exam centres.
On the occasion, Member, JKSSB Atul Mahajan briefed the Examination Staff including Observers about the instructions incorporated in Examination Process, Manual issued by the JKSSB for smooth conduct of the examination. A copy of the manual was also distributed among the participants.
Pertinently, the CBT based examination is scheduled to be held by JKSSB for various posts in phased manner.
SSP Kathua Shivdeep Singh Jammwal, Registrar Suresh Kumar (Nodal Officer)  and other concerned officers were also present.