BANDIPORA, May 23: The Deputy Commissioner (DC) Bandipora, Dr. Owais Ahmed on Tuesday convened a meeting of the district level Aadhar Monitoring Committee.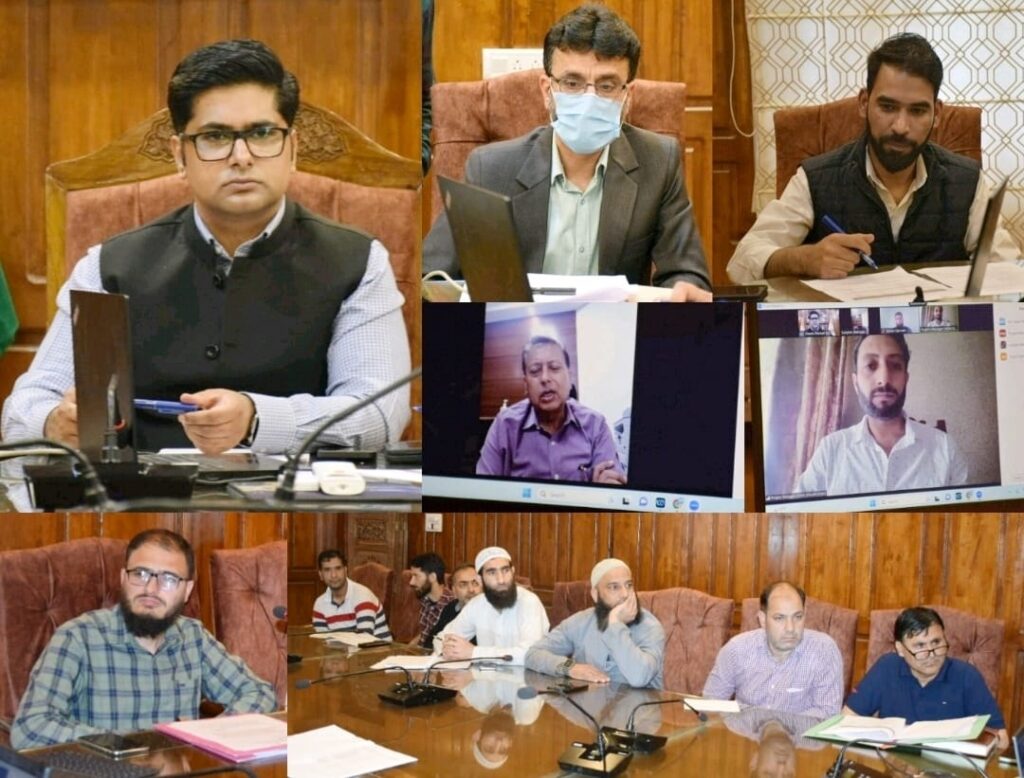 Additional Director General, UIDAI, Sanjeev Mahajan attended the meeting through virtual mode.
The meeting was informed that in the age group of 0-5, District Bandipora generated Aadhar for 19627 against an estimated population of 25700, covering 84 percent of the target population while for all age groups it is 86.21 percent.
The meeting discussed threadbare Aadhar saturation in all age groups and mandatory biometric update of children besides the requirement of additional enrolment and update centers.
The meeting also deliberated on the modalities like proper space, deployment of operators and it was given out that additional enrollment and updation centres will be set up in the uncovered areas of the district for the convenience of the general public.
Dr. Owais, on the occasion, said that Aadhar has a tremendous potential and scope in curbing cyber frauds. He urged the uncovered populace to get Aadhar enrolled as it is mandatory to avail benefits of various government schemes.
The meeting reviewed the status of door to door Aadhar campaign and Aadhar camps at designated places in identified blocks. The DC asked the concerned to complete Document Verification and Update in Aadhar of above 18 years age group in a time bound manner.
He also directed for organising awareness programs to encourage the residents to update their documents. He also urged for a special drive for awareness of residents be arranged to facilitate document upload at Enrolment Centers and by arranging special camps.
The DC directed the concerned to monitor the centres and facilities available on a regular basis and also directed to increase the Aadhar enrolment saturation in 0 to 5 year age group.
The meeting was attended by Additional Deputy Commissioner Bandipora Umar Shafi, Project Manager Mehraj Wani, Owais Karnain State Coordinator UIDAI, CEO Bandipora, Lead District Manager Bandipora, and other concerned officers besides CSC Operators.