Jammu (Jammu and Kashmir) [India], January 23 (ANI): Congress leader Digvijaya Singh on Monday said that while the BJP government at the Centre claims to have carried out surgical strike against Pakistan, there was no proof of the same.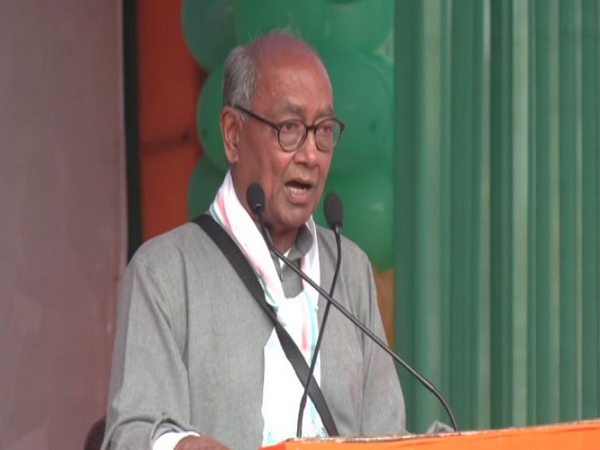 "They (Centre) talk about surgical strikes and that they have killed so many of them but there is no proof," said the Congress leader in his address in Jammu today. "The Centre is ruling with the help of lies. I want to tell you that this country belongs to all of us," added the Madhya Pradesh former chief minister.
Singh also targeted PM Modi over the Pulwama terror attack in which over 40 CRPF personnel were killed. The former Madhya Pradesh chief minister said that 2019 terror attack could have been averted had the vehicle, which launched the attack on the CRPF been checked properly.

"Why did they die? CRPF director had sought for airlifting of CRPF personnel from Srinagar to Delhi as the area was a sensitive one but PM Modi declined the request. Why did he decline?," Singh questioned.

Alleging that Pulwama has become the centre of terrorism, he said, "Every car is checked in the area. Why on that particular day was the Scorpio car not checked? A vehicle comes from the wrong direction. Why it was not checked? The vehicle was checked and soon it collided with the CRPF van and 40 of our CRPF were killed.
"Until now, the information related to the incident had not been given in the Parliament, nor are the people aware of it," Singh said.
On February 14, 2019, a CRPF convoy was attacked by militants in Kashmir's Pulwama, in which 44 Indian jawans lost their lives.

Striking back, on February 26, 2019, Indian Air Force fighter jets targeted Jaish-e-Mohammed's advanced training camp in Pakistan's Balakot. The next day, Islamabad attempted to target Indian military installations but was thwarted by the IAF.