Ahmedabad, November 21: On the third day of the innovative College on Wheels program, the contingent  of 780 students, mentors and administrative staff from University of Jammu, University of Kashmir, Cluster University of Jammu, Cluster University Srinagar, Baba Ghulam Shah Badshah University, Rajouri, Shri Mata Vaishno Devi University, Katra, Islamic University of Science & Technology, Kashmir besides the  affiliated colleges of the varasities of Jammu, Kashmir and the Cluster Innovation Centre (CIC), New Delhi, today embarked on an enthralling journey to discover the tranquil landscapes of Ahmedabad. The day's adventure reached its zenith with a delightful visit to the picturesque Kankaria lake nestled in the heart of the city.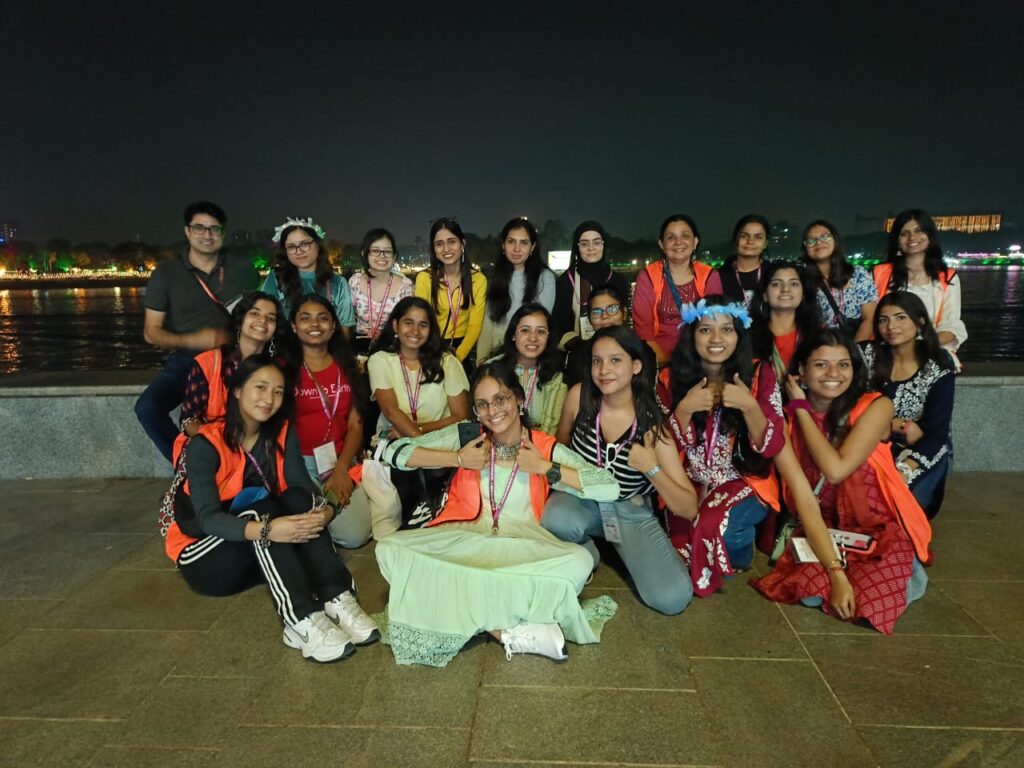 This experiential learning initiative, designed to break away from conventional academic norms, aimed to immerse participants in the rich cultural and environmental beauty of Ahmedabad. The enthusiastic students and dedicated faculty embraced the opportunity to learn beyond the confines of traditional classrooms.
The highlight of the day was the exploration of one of Ahmedabad's renowned Kankaria lake, where the contingent engaged in a spectrum of activities. From insightful discussions on environmental sustainability to team-building exercises against the backdrop of the breathtaking scenery, the day unfolded as a harmonious blend of education and recreation.
In a message, Prof. Umesh Rai, Vice Chancellor, University of Jammu conveyed, "The visit to the lake exemplifies the commitment of Higher Education Council,  Government of Jammu and Kashmir and University of Jammu to holistic education. By venturing into Ahmedabad's serene landscapes, we are aiming at providing a unique platform for students to connect theory with real-world experiences." 
As College on Wheels continues to pioneer unconventional learning approaches, the Higher Education Council, Government of Jammu and Kashmir and University of Jammu remains dedicated to shaping well-rounded students equipped for the challenges of the future.
College on Wheels is at the forefront of redefining education through experiential learning. By pushing the boundaries of traditional teaching, the initiative aspires to mould students who are not only academically proficient but also attuned to the world around them. College on Wheels is committed to preparing students for a dynamic future.