JAMMU, January 24: The Centre for Women's Studies, in collaboration with the Office of Programme Coordinator NSS, University of Jammu organized a 'Nukkad Natak', on 24th January, 2023. Prof. Parkash. K. Antahal, Dean Students Welfare, University of Jammu was the Chief Guest.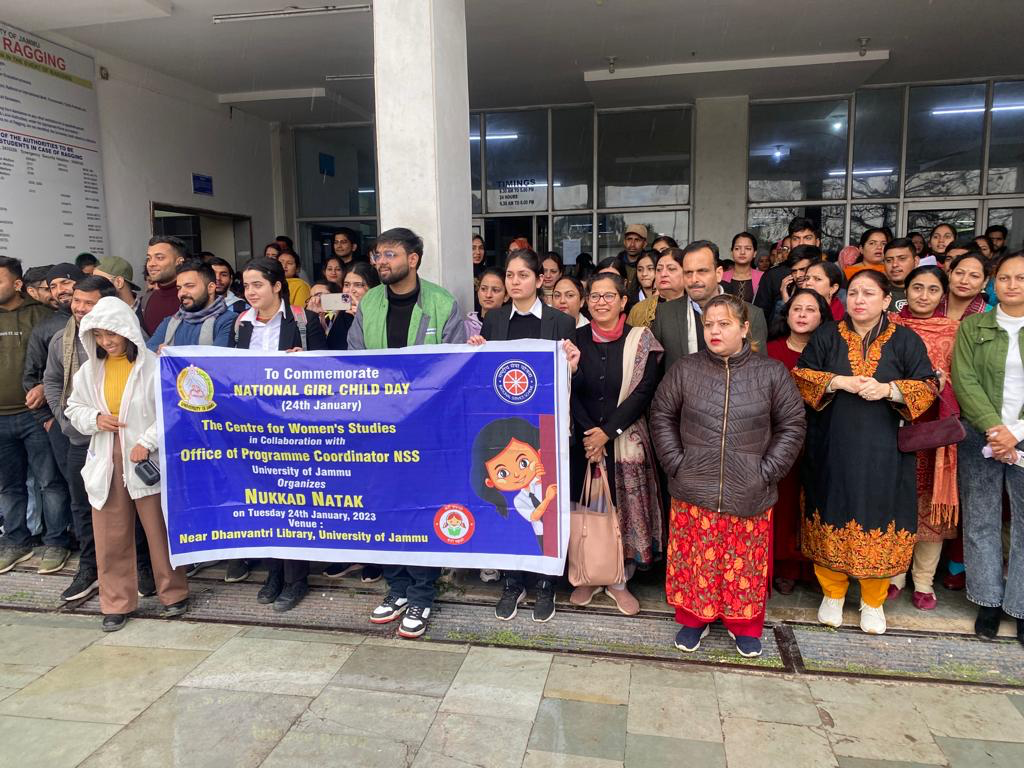 The aim of the Nukkad Natak was to generate awareness among all scholars and students of the University.  The program began with a rally which started from the Centre for Women's Studies till Dhanvantri Library where Nukkad Natak was staged. The Natak was staged in three parts where through their performance the student artists showed the problem of Eve teasing, Dowry Harassment and Female infanticide.
The Nukkad Natak was performed by the NSS Students volunteers from various departments of University. The Natak enacted by the students enthralled the audience.  The program was concluded by Prof. Vishav Raksha, Director, Centre for Women's Studies, who congratulated the students for their outstanding performance and spoke about the relevance of commemorating Girl child day. In her address, she said that National Girl Child Day is observed every year in India on 24th January to promote awareness about the rights of a girl child.
The day was first initiated in 2008 by the Ministry of Women and Child Development. The vote of thanks was presented by Dr. Hema Gandotra, Programme Coordinator NSS, University of Jammu. The others who attended the procession and program were Dr. Shallu Sehgal, Dr. Monica Bhardwaj, Dr. Meghna Dhar, Dr. Saranjit Kaur, Ms.Kunzang Angmo, Mr. Sumit Sharma and staff members from Centre for Women's Studies and Office of NSS, Scholars and students from different departments. Students from the Centre also joined the rally with the slogans on girl's child day.